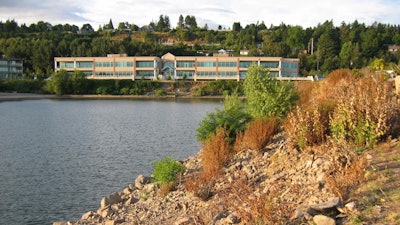 ConMet
Spend any time talking about vendors in the trucking industry and its easy to find oneself putting companies into silos.
Brakes. Lights. Springs. Axles. Surely specific companies come to find for each of those categories. These categories are created with good intentions. Fleets classify OE suppliers into the categories in which they specify the brand. Dealers and aftermarket parts distributors sort vendors by order volume — who they buy from for what they buy. Buy 80 percent of your drivetrain components from the same company over and over for years and, eventually, it's going to be hard to associate that vendor with anything else.
But sorting vendors by categories also can cause customers to overlook the full scope of suppliers' capabilities. There are very few medium- and heavy-duty truck parts suppliers who only support one line or product category. Sustainable success in today's parts world comes through diversification and comprehensive product offerings.
That's something ConMet knows all too well.
For decades, ConMet has been known as the wheel end company. In 2022, that's still very much true. ConMet's PreSet Plus wheel end hub has factory installation position with all North American Class 8 OEMs and is a first fit option on a third of the industry's trailers. PreSet Plus, with its integrated spindle nut, has long been trucking's preferred wheel end, and with more enhancements to the product line always in development, ConMet has no intention relinquishing its position as a market leader.
But to contain ConMet's expertise to the wheel end is to miss how revolutionary the supplier truly is. Between its OEM and aftermarket wheel end dominance and its expansive OEM proprietary business for plastics and castings, ConMet is one of trucking's largest suppliers.
"By content we are one of the top five suppliers on a truck. It depends on a customer's engine choice," says Beto Dantas, ConMet's chief technology and innovation officer.
Dantas says ConMet finished last year with about $1.5 billion in sales — a record the company hopes to surpass this year. ConMet's wheel end hub, drums and rotors make up a substantial bit of that, but another area where ConMet thrives is its support of OEM assembly lines.
ConMet's plastics and castings business units have supplier contracts with many heavy-duty truck makers, as well as agreements with sister company Amsted Auto Group to support light- and medium-duty truck production.
Dantas says the average truck owner, dealer or parts distributor might not know it, but most Class 8 trucks on the road today are built with hundreds of ConMet parts, from front bumper to trailer liftgate.
"I don't think most people realize OEMs don't engineer all of their own parts," he says. "They rely on their supplier partners to handle that engineering for a lot of components and that's what we do well."
Dantas says ConMet's makeup is key to that continued success.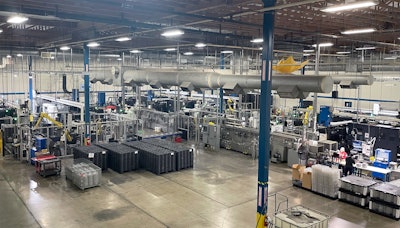 The business was founded in 1964 as a subsidiary of Freightliner and Consolidated Freightways (which would eventually become ConWay). It was sold a few times before transitioning into a partially employee stock ownership program (ESOP) company in the late 1980s and a 100 percent ESOP after being acquired by Amsted Industries in 1999.
Dantas says its position as an ESOP and within Amsted has multiple benefits. The former helps drives investment into the business, reduces employee turnover and increases the speed in which the company can innovate and evolve. The latter provides ConMet access to global raw material sourcing, secondary markets and improved supply chain performance.
ConMet has high standards. Every market it services it does so as a market leader. The company's Monroe, N.C., facility has received 32 Masters of Quality Awards from Daimler Truck North America (DTNA); its Ciénega de Flores plant in Mexico has been honored 18 times. The company has similar accolades from trucking's other OEMs.
[RELATED: Regenerative braking: Catch up on the future of slowing down]
"The level of trust we've been able to forge over the years with our customers is key to our success," Dantas says. When ConMet is contracted to build a component for a truck assembly line, the OEM knows the instant it hits their production facility it can go right on a truck. "While the do their own validation testing, they don't have to. They trust us and know we've done that for them," Dantas adds.
ConMet also is expanding its sphere of excellence. In 2019, it established ConMet Digital to support its Internet of Things (IoT) solutions for heavy-duty trucks. A year later it introduced ConMet eMobility to support clean energy technology. Both business units have already introduced products into the marketplace.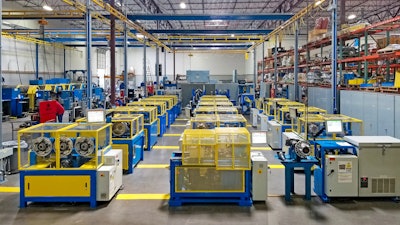 ConMet is expanding globally as well. Last year, the company announced its intent to enter the European market and Vice President of International Sales Mike Harman says the company's early efforts in the region have been well received. The trucking market is much different in Europe than North America — fleets overseas have very little buying power and OEM vertical integration is dominant — but Harman says ConMet's reputation of excellence and expertise in the product categories it serves give the company a chance to penetrate the market.
Each investment can be traced back to the company's value proposition and goal to "solve problems that matter" for customers.
Regarding its Digital business, Vice President and General Manager Paul Washicko says ConMet is working to take the burden off its customers by not just providing them vehicle data but also analyzing that data to distribute actionable insights truck owners can use every day. He says truck drivers and fleet managers are too busy to spend any more time than they have to studying equipment data. Telematics can be incredibly valuable but they can also be overwhelming, he says. ConMet Digital is meant to avoid information overload.
"We focus on 'How can we make their lives easier?'" adds Isaac Otto, product manager, Digital.
ConMet eMobility is keyed in on trucking's zero-emission future. Vice President and General Manager of ConMet eMobility Marc Trahand believes ConMet's eHub is well on its way to reducing trucking's reliance on diesel for transport refrigerated units (TRU) and could one day even serve as a supplemental power source to move equipment down the road. It's already done so in field testing, he says, depending on route profile, efficiency average is in a range of 5 to 20 percent with peaks possible of 35 percent or more for Class 8 tractors.
Finally, there's the aftermarket, where in recent years ConMet has experienced some of its largest department growth. For decades, ConMet had no independent aftermarket sales at all. Back then, the business identified as an OEM company and supported its first-fit product lines with OE genuine replacement parts exclusively through dealers.
Vice President of North American Sales Brian Rieger says one reason for the longtime strategy was part numbers. Because the company produces so many specialized wheel end components for new equipment (its plastics and castings products are ultimately OEM parts and have no aftermarket presence as ConMet), asking any distributor to take on its full line would have required an unreasonably large inventory investment.
That strategy changed in the middle of last decade, when the company identified increased demand for all makes aftermarket products as a reason to consolidate its aftermarket offering.
Rieger says ConMet went through a multi-year parts evaluation and ultimately developed a comprehensive all-makes product segment that enabled dealers and distributors to support 95 percent of the company's OEM catalog. The company asks its customers to carry a recommended stocking list that covers about 80 percent of the heavy-duty applications, while carrying fewer than 40 part numbers. Since 2017, Rieger says ConMet's aftermarket business has grown five times.
"We've made it easy for distributors to stock A movers and what they need without a huge investment," he says.
The business also has made inroads with its Replace Versus Rebuild marketing campaign, which illuminates the long-term ROI advantage of replacing a wheel end hub with a new aftermarket part as opposed to rebuilding it with individual components.
"When you bring all the costs together, it makes more sense for everyone [to replace]," Rieger says.
And ConMet has other innovations in development, too. The company's Advanced Technology Group (ATG) works constantly to identify, research and create proof of concept breakthroughs that could further strengthen its position within trucking. Dantas says he believes ConMet's recent and continuing expansion will help the industry see ConMet is "more than just wheel ends."
"We are driven to solve problems that matter by creating and improving processes, services and technology with products that deliver significant and sustainable value," he says.