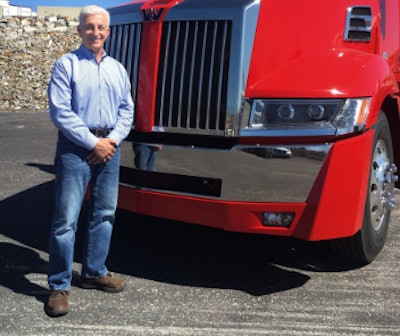 Advantage Truck Group vocational sales manager Rod Dunham is a Western Star Trucks 2021-2022 STAR Performer, one of the top two sales professionals in the Northeast. This is the seventh time he's won this award.
The award is based on total truck sales and other criteria, including training and certification. He is one of 23 Western Star sales professionals across the U.S. and Canada who achieved or surpassed STAR Performer criteria.
"Rod is a leader in vocational truck sales in the region who has built lasting relationships with his customers," says Chris Marsh, vice president of network sales for ATG. "This achievement reflects both his commitment to providing exceptional service and the knowledge, expertise and value he brings to every customer interaction. We are proud to have him as part of the ATG team."
Dunham is the vocational sales manager for ATG's Raynham and Shrewsbury, Massachusetts, locations. He focuses on specialized applications in the construction and other vocational industries, as well as state and municipal agencies.