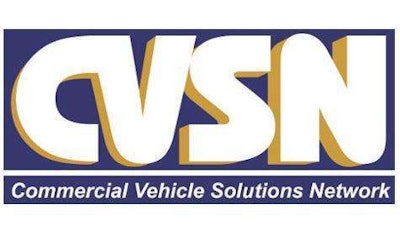 The Commercial Vehicle Solutions Network (CVSN) announces it will host it first Training for Success and Growth seminars in April.
The first installment will be held April 4-6, 2014 at the Sheraton Hotel North at the Bush Intercontinental Airport in Houston.
The seminars are available to both CVSN members and any other distributor company, from all affiliations in the industry who want to attend, CVSN says.
"This seminar series fulfills a commitment to the commercial vehicle industry and is part of CVSN's mission to provide the independent aftermarket distributor a forum to promote advanced business practices and provide the necessary education our members need to better run their businesses in this very competitive and ever changing business climate" says Dave Willis president of CRW Parts and the current CVSN president. "All aftermarket distributors should take advantage of this valuable training program."
CVSN says the 2014 seminars will focus on two key elements within any organization, customer service and sales and sales management and will feature two of the top speakers in those categories in North America.
Nancy Friedman, "The Telephone Doctor," will present "How to be an "Island of Excellence" in an Ocean of Mediocrity and The Golden Nuggets of Sales & Service."
RELATED: How consistent is your sales approach?
The other presenter will be Jim Pancero, who has presented at the CVSN Summit in the past. A sales expert, Pancero has the most advanced, leading-edge "business-to-business" sales and sales management training available today, CVSN says. Pancero will present "You Can Always Sell More – Are You Good Enough to Get better?"
To register for the seminar, go to www.cvsn.org and click on the links on the home page. Hurry, space is limited!
If you would like more information on the seminar weekend or becoming a member of CVSN contact Angelo Volpe at avolpe@cvsn.org or Dave Willis at Crwdnw@aol.com.