With only three weeks remaining the in open nomination period for the 2014 Truck Parts & Service Distributor of the Year, we would like to once again honor our 2013 finalists.
Last year was the first time in our history when the Distributor of the Year nomination was opened to the aftermarket, and trucking industry at large. The award's nominees had previously been selected (wonderfully, I might add) by a long list of aftermarket suppliers.
And while we never doubted those suppliers ability to single out the industry's best, we wanted to allow more voices to step up and let us know who does a great job.
We wanted fleets to let us know who they've made partners in their business. We wanted repair garages to let us know who gets them what they need the fastest. We wanted other distributors to let us know whose operations they envy, and try to emulate.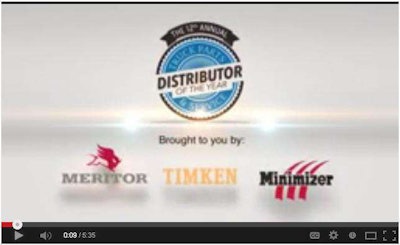 By opening up our nomination process, the industry led us to five great businesses: Long Island Truck Parts, Macpek, Point Spring & Driveshaft, Sadler Power Train and Truck Supply Co. of South Carolina.
We are sincerely grateful for their participation in last year's program, and wish them the best of luck in their operations moving forward. We also look forward to getting to know five more top-flight operations this summer.
So we ask you once again to let us know who deserves the recognition these five businesses received last year. Who deserves to be on the stage next January in Las Vegas?
Please CLICK HERE and let us know. And when you're done, take a quick minute to check out last year's great businesses.