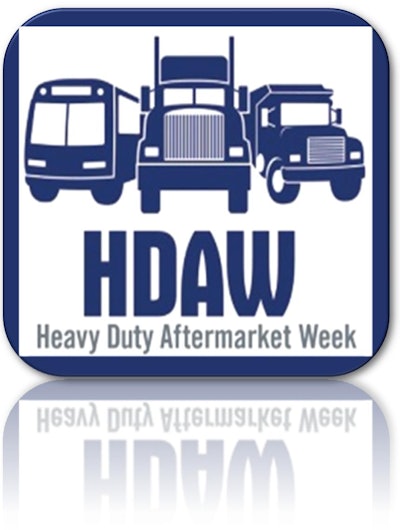 It might not seem like it, but the opening general session of Heavy Duty Aftermarket Week 2015 is only three months away.
Now in its 10th year, HDAW 2015 is sure to be an excellent conference for the heavy-duty aftermarket. This year's event will feature the largest trade show in history – spread across two exhibit halls – a record number of one-on-one meetings, receptions and a wealth of educational sessions.
The event has grown so large it's now supporting two equally beneficial secondary events: Heavy Duty Aftermarket Dialogue and Service Opportunities Learning Day (SOLD).
HD Aftermarket Dialogue will be held on Monday, Jan. 26, 2015 at the Mirage immediately preceding HDAW, while SOLD has now expanded in its third year into a two-day event on Jan. 25 and 26, also at the Mirage.
The former is produced by the Heavy Duty Manufacturers Association (HDMA) and MacKay & Co., and will feature an impressive lineup of speakers tackling the issues and economics of today's aftermarket.
SOLD will focus on the service industry, offering service providers a wealth of tips to create valuable and profitable best practices in their businesses.
And perhaps most importantly, registration is still open for all three events.
For more information and registration directions for each event, please click the links below.
Heavy Duty Aftermarket Week (HDAW)
Heavy Duty Aftermarket Dialogue (HDAD)
Service Opportunities Learning Days (SOLD)