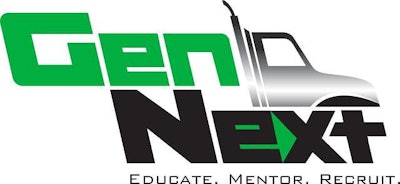 GenNext held its second training webinar as part of its Educate, Mentor and Recruit platform last week.
The speaker was "The Telephone Doctor" Nancy Friedman. An expert in customer service and public relations, Friedman's presentation focused on some topics addressed during her speech at CVSN's Aftermarket Distribution Summit last month, but also included a wealth of fresh information on how aftermarket businesses can improve their customer service platforms.
Focusing on her forte – the telephone – Friedman offered 20 tips to strengthen phone call customer service.
Be friendly before you know who it is: Friedman says employees shouldn't perk up when once they hear a caller's name, or uncover who they work for. They should bring a positive attitude to each call.
Humor, energy and enthusiasm: Friedman says this step isn't just great for sales; "these are life skills." She says customers respond well to positive energy. An exciting employee will wear off on a customer.
Killer words: These are the words you should do your absolute best to avoid, Friedman says. She says "no problem" is one of the biggest killer phrases. "Since when was a customer a problem?" she says.
Three-part greeting: Friedman says a great customer greeting includes three parts: buffer words, company name and the employee's name. She says a buffer word can be anything (good morning, thanks for calling, etc.) followed by your business name and then your name — "Thanks for calling Telephone Doctor this is Nancy" — is Friedman's greeting, she says.
Smile: A customer doesn't see a smile over the phone, but positivity works. Friedman says voices can actually sound different when smiling as opposed to frowning, and customers notice that.
Excuses are useless: Customers don't want excuses, they want answers, Friedman says. She says employees who aren't able to help a caller must be able to direct them to someone who can without making an excuse for their initial failure. The worst excuse in the world is "I'm new," Friedman adds.
Weak, wimpy words: Friedman says these words do nothing to move a conversation closer to a resolution or sale. Caused by indecision, she says weak words should be avoided at all costs.
Irate customers: Friedman recommends the ASAP approach in these situations; acknowledge and apologize; sympathize and empathize; accept responsibility; prepare to handle the situation.
How to deliver bad news: Friedman believes in the "good news, bad news" system. "I've got some good news and some bad news." She says there's always something you can include to make it easier.
Rapport building: This is a lost art, Friedman says, and it's more than just asking a customer "Hi, how are you?" Friedman says an employee has 30 seconds to build rapport on the phone, which means no time should be wasted. Introduce yourself first, create that positive vibe.
Negotiation: Another lost art, Friedman promotes one specific rule: when you give something, get something in return. She says the easiest return is a referral.
Understanding needs: Listen to the customer. Let them talk and understand exactly what they need before you try to solve their problem.
That's our policy: This is a killer word and phrase, Friedman says. "Policies were written for the company not the customer," she says. They can be manipulated if you want.
Sorry about that: Another killer phrase. Friedman says this is worthless. If an employee messes up, they should apologize and fix the situation, not be sorry.
Attitude vs. Mood: Friedman says attitudes are permanent, moods are temporary. Employees with good attitudes and going to get through bad moods quicker and bring a more positive personality into customer interaction.
Be a double checker: This is key in sales, says Friedman. Even if you don't have the part the customer needs, your willingness to go back into the warehouse and check shows you're willing to do what's possible to help them.
Sympathy vs. Empathy: Know how to differentiate between these two. Friedman says there's a clear difference.
What was your name again?: Yet another kill phrase, says Friedman, because it kills your relationship with the customer. It makes them feel unimportant.
Yes, but: This statement means something negative is coming, Friedman says. Another phrase to avoid because it sets the customer up for bad news.
Okay is not okay: Don't approve a negative with okay. It's useless. Friedman says when a customer has a problem be proactive. Saying okay means you don't know what to do or say.
"Nancy's webinar for the GenNext group was eye opening," says Steve Hansen, president of GenNext and national accounts manager at Minimizer. "This webinar is a good example of how GenNext is helping the next generation as well as the current leadership group to better hone their skills."
GenNext's next webinar is scheduled for Nov. 18, 2014 from 11 a.m. to 12 p.m. EST. The speaker will be David Wheatley, leadership expert. More information on Wheatley may be found at his website, www.humanenergy.com.
Admission to that webinar, and all GenNext events, is free with membership in the organization. To sign up for GenNext and learn more about the group, please visit www.gennexthd.com.