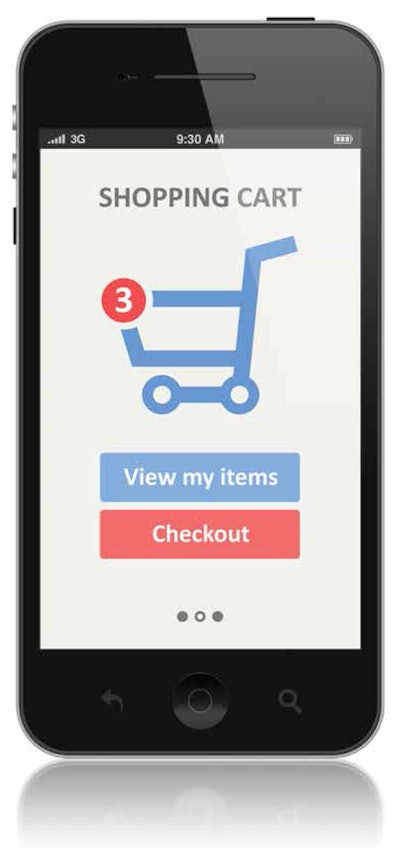 This article is originally from the October 2014 issue of Truck Parts & Service.
United States retail e-commerce totaled $75 billion in the second quarter of 2014, according to a report released in August by the Census Bureau of the Department of Commerce.
Though e-commerce accounted for only 6.4 percent of total retail sales during that period, the Department of Commerce says the e-commerce total increased 4.9 percent over the first quarter of 2014 and 15.7 percent from the second quarter of 2013. Conversely, total retail sales were up just 4.4 percent over the same period.
E-commerce editorial and research site Internet Retailer wrote in May that U.S. e-commerce sales are expected to grow from $263 billion in 2013 to $414 billion by 2018.
Citing a report from Forrester Research, the website adds e-commerce could grow at a compounded annual rate of 9.5 percent, and could account for 11 percent of total retail sales by 2018.
Combined with an earlier Forrester report that notes "60 percent of all U.S. retail sales will involve the Internet" in some capacity (researching, purchasing, etc.) by 2017, it is becoming quite clear that joining the online revolution is no longer optional.
Not even for the heavy- duty aftermarket.
"Every day the [online] market grows, and it grows because customers like the experience," says David Seewack, CEO at FinditParts.
For aftermarket distributors reliant on end-user sales, joining the Internet sales revolution offers the opportunity to provide customers that enjoyable experience.
But the benefits aren't all one-sided. Businesses also gain when selling products online.
Increasing visibility and accessibility are just two clear benefits for distributors.
There's no "behind the counter" or "in the back" when selling parts online. The limitations of a typical showroom (open hours, square footage, etc.) do not apply to the Internet.
Online sales portals allow customers to browse an operation's entire inventory at their convenience whenever and from wherever they want, says Todd Robertson, sales manager at Karmak.
This is a great resource for all customers, particularly those who work non-traditional hours.
Rather than being forced to wait until morning to call and place an order, a customer can instead go online at their convenience to see if their distributor has what they need. They can compare interchangeable parts across brands, research past or future purchasing decisions and perhaps most importantly, identify parts that are currently unavailable.
"Keeping the business open 24/7/365 is a huge advantage," says Robertson. "Not all dealers run three shifts a day, so allowing customers working on a truck in the middle of the night to go online and order a part, then pick it up the next morning at 7 a.m. is priceless."
That time savings has become the modus operandi for Amazon, says Sam Heyworth, director of Amazon Automotive.
"We can provide customers value through our wide selection, competitive prices, and vast fulfillment network," he says.
And even if a customer only turns to the Internet for rush orders, there's still value in being able to quickly help them, adds Steve McEnany, vice president of marketing and technology at Midwest Wheel.
"It's an advantage for us that [a customer] can get online and see if we have what he needs and rush order it," he says. "It is better he do that with us than look somewhere else."
Seewack adds online selling can work the opposite way as well. New customers can find a company's website and business specifically because of a product showing as available.
Since going live in 2009, FinditParts.com has shipped parts to more than 150 countries worldwide.
"It doesn't make sense to invest in distribution there," says Brittany Stewart, FinditParts COO, of some of the far- flung countries the retailer serves, "but those customers still have parts needs."
The Internet also doubles as the world's most comprehensive product catalog.
Most online sales software available for distributors today allows businesses to include photos and product descrip- tions for all SKUs. The software also can be programmed to display related and similar parts when specific SKUs are searched, allowing customers to quickly identify all the parts they need — and how they work — when making a repair.
"We try to provide our customers with the most robust content imaginable," Seewack says.
And this tool can be a major value-add for customers even if they continue to make purchases in the store, says Sucharita Mulpuru, analyst at Forrester Research.
"The categories that have the lowest online sales are also the ones that see the greatest levels of online research," she says.
But even if heavy-duty customers are slow to commit to online purchasing, it doesn't take a major customer shift to see workplace benefits.
Online sales reduce em- ployee workload. They make things easier.
Karmak Product Owner Greg Gardner says the following occurs when an order is placed through Karmak's business system: One invoice is sent to a distributor's accounts receivable department, along with the payment information provided during the transaction; one invoice is routed to the distributor's warehouse for immediate picking and fulfillment; the distributor's inventory is updated to reflect the changes made from the purchase; and an auto-generated correspondence (email, text, etc.) is sent to the customer confirming the purchase and shipping information.
All the distributor's employees have to do is stock the truck.
"The invoice prints directly in the warehouse and the pick list is committed to the customer, then the order goes out on the next truck," McEnany says.
Online portals can record customer information as well, which can be a significant benefit for active or consistent customers, Gardner says.
Karmak's system requires customers to create user profiles, which record contact information, shipping instructions, payment information (credit card or credited account, etc.), order preferences and history. The latter is especially useful because it allows customers to save SKUs and orders for re-use.
"It allows [customers] to complete orders in just a few minutes," says Gardner.
(Note: Karmak also has produced a piece to help distributors new to the Internet grow their online sales presence. It can be found HERE.)
Amazon and FinditParts have similar programs on their sites as a way to improve customer experiences.
Robertson says the time- savings for both sides are substantial; and saving time saves money.
"With our Business Online product, you can keep your business open and selling parts for $12.53 per day," he says. "You definitely can't hire a counterperson for that."
One thing is clear, e-distributors note, the online sales revolution isn't going away.
Heyworth says "it is still Day 1" in the heavy-duty online sales business, while Seewack adds, "I think the paradigm has shifted. Customers now view [the Internet] as an alternative distribution channel where they can get what they need."
"A return to the old school ways is not going to happen," adds Robertson. "It's more likely that future generations are going to demand [online sales]."