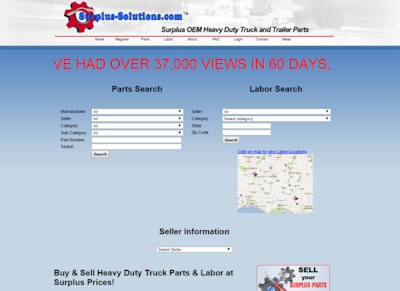 Surplus-Solutions.com, an online marketplace for buying and selling surplus parts and labor, has unveiled a new website homepage and search features.
"We want to remove all obstacles to shopping our site," Tom Brown, Surplus-Solutions.com COO, says. "When a buyer lands on our site, we are trying to get him to the savings with minimal clicks and filler."
Search features are now prominently displayed on the front page and are seen upon arriving. Searching for parts or labor is now in one place so a buyer can do all their shopping in one place. Also, seller contact information is now located on the front page.
Brown says this allows buyers to find a seller email or phone number with much more ease than before.