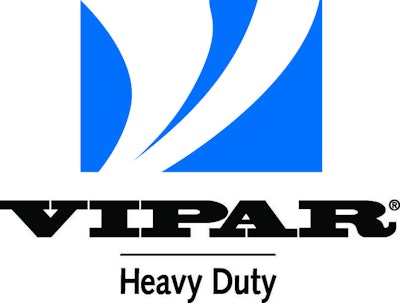 The silver anniversary for VIPAR Heavy Duty has been good as gold.
Speaking at the opening general session of the group's annual meeting Monday in Marco Island, Fla., VIPAR Heavy Duty President and CEO Steve Crowley says the buying group is on its way to its best year ever.
Projections show the company setting several organizational bests (purchasing, stockholders) in 2014, he says, with longer-term projections showing even more growth opportunities ahead in 2015 and beyond.
Now in its 25th year, Crowley says VIPAR is well positioned to maintain its success for years to come.
"We have record attendance this week, and I think that just shows" how well VIPAR Heavy Duty is doing, he says.
Bill Nolan, chairman of VIPAR's board of directors and president at Power Brake & Spring, says the group's continuing success is a testament to the dedicated professionals throughout the group.
"If trucking is the wheels of this economy, we are the grease," he says. "We keep [our customers'] wheels moving."
He adds, "Our customers understand we want to solve their problems for them."
Crowley says VIPAR stockholders have opened or expanded/relocated nearly 20 stores during the calendar year. That growth, in addition to the purchase of Power Heavy Duty early in the year, has helped VIPAR Heavy Duty also set records for locations in 2014.
And the company's growth isn't limited to brick and mortar. In fact, VIPAR Heavy Duty also is in the process of enhancing its value-added services available to stockholders and customers, which the company says will offer sales, marketing and operational benefits.
Director of Marketing Jeff Paul says the services are expected in late 2014 and early 2015.
Monday's opening session also featured training.
The VIPAR Heavy Duty team offered brief tutorials on some of the value-added services nearing completion, as well as sales training during a sales presentation by consultant Jim Pancero.
Quickly becoming a go-to speaker in the aftermarket, Pancero spoke for nearly an hour on the differences between today's newest employable generation, and how veteran sales teams must prepare to adapt to these employees as they enter the industry.
He focused particularly on coaching, and how today's youth are much more receptive and accepting of coaching than previous generations.