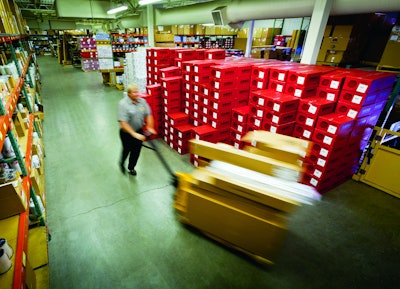 Rush Enterprises, Inc. has opened its 11th RushCare Rapid Parts Call Center.
Each call center provides support to regional customers who call to request parts quickly, over the phone, without extended hold time.  These call centers offer customers access to regional and even national inventory, in real-time.
Currently, the RushCare Rapid Parts Call Centers service customers in 10 states: Arizona; Southern California; New Mexico; North, South and Central Texas; Oklahoma; Utah; Georgia; North Carolina; Virginia; and Ohio.  The company has plans to open 10 additional call centers through mid-2015.
"Our customers deserve quick, convenient access to the parts they need, to keep their trucks up and running" says Michael McRoberts, senior vice president of dealership operations, Rush Enterprises, Inc.  "With our RushCare Rapid Parts Call Centers, we are combining state-of-the-art telecommunications equipment with call-routing technology and leveraging our nationwide team of true parts professionals so customers can speak to a local representative, without having to wait.  Our professionals will not only quickly fill orders, but will also research and find the parts needed, without extended hold time for the customer," he added.