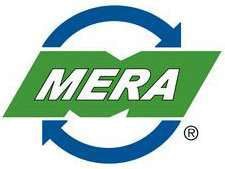 Jack Stack, founder, president, and CEO of SRC Holdings Corporation, will deliver a keynote address at this year's remanufacturing and sustainability conference co-hosted by the Motor & Equipment Remanufacturers Association (MERA) and the Golisano Institute for Sustainability on Sept. 30, 2015, in Troy, Mich.
"We are honored to have Jack Stack join us as a keynote speaker," says John Chalifoux, president and COO, MERA. "Jack is a business leader and an icon in the remanufacturing industry."
Stack has been called "the smartest strategist in America" by Inc. Magazine and one of the "top 10 minds in small business" by Fortune Magazine. A pioneer of the leadership model known as open-book management, Stack is the author of two books on the subject, The Great Game of Business and A Stake in the Outcome. His expertise in using the open-book model has helped SRC Holdings Corporation start, acquire, and own over 60 businesses and created thousands of jobs since 1983, MERA says.
Stack has served as a world judge for the Ernst & Young Entrepreneur of the Year Awards Institute and as an advisor for the group since 1998. He designed the first ever United Way Entrepreneurial Fund to encourage innovation within the non-profit community. He has also served as a contributor for Inc. Magazine and The New York Times and has addressed thousands of audiences on the topic of open-book management.
MERA says the conference theme will seek to link remanufacturing with an organization's overall sustainability strategy, raise awareness about the contributions of the remanufacturing industry, and offer excellent networking opportunities. Speakers and panelists throughout the day will discuss key trends, best practices, and challenges and opportunities in remanufacturing and sustainability, MERA says.