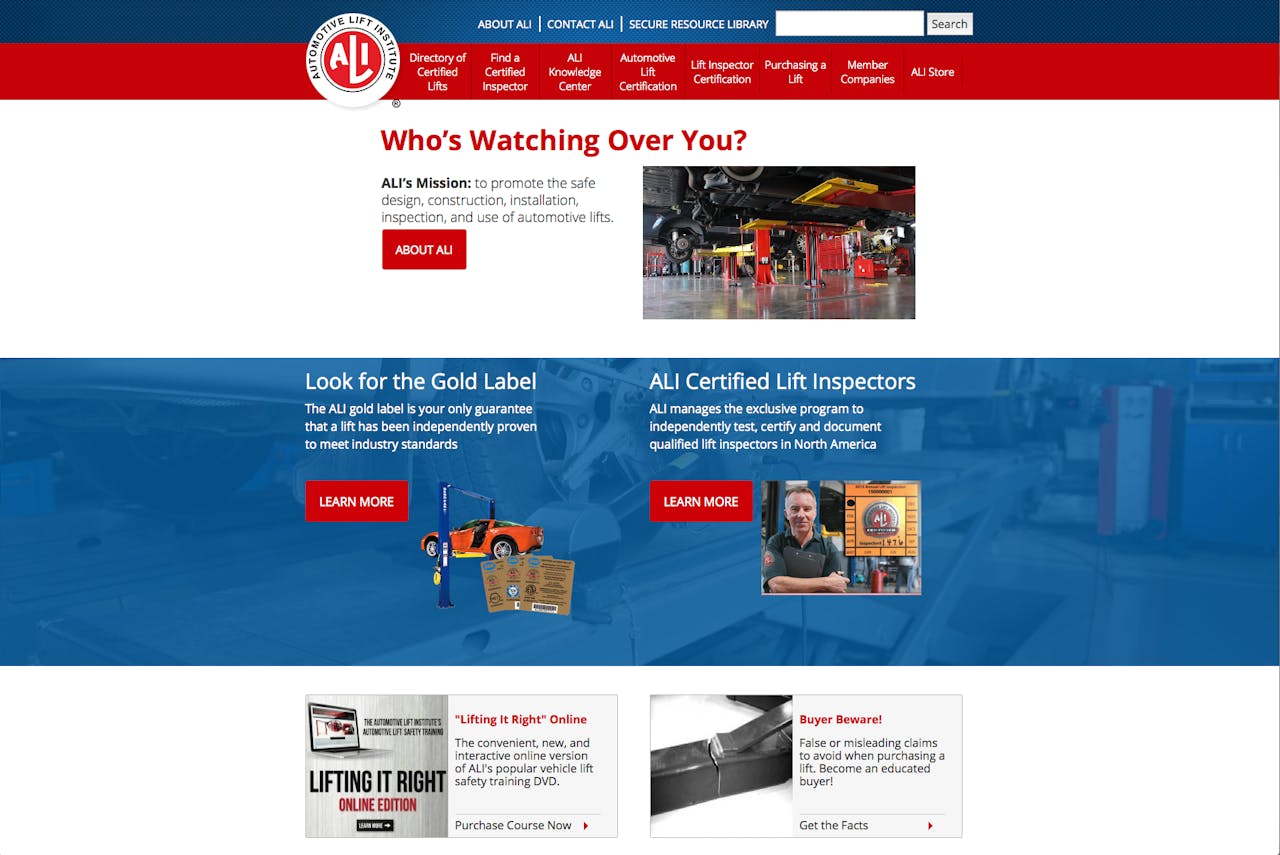 The Automotive Lift Institute (ALI) has launched a completely redesigned website.
The new site brings together information lift buyers, owners and users need, including:
The official directory of every ALI certified car, truck and vehicle lift, including certified accessories.
An exclusive directory of ALI Certified Lift Inspectors searchable by ZIP or postal code.
A list of leading North American lift manufacturers with contact information and website links.
Access to lift safety standards and materials, including online training.
Information on purchasing a lift, including FAQs, explanations of lift types and facts about codes and regulations affecting the purchase and installation of vehicle lifts across North America.
Buyer beware warnings about false or misleading lift claims.
"As the trade association for the North American vehicle lift industry, it is our mission to promote the safe design, construction, installation, service, inspection and use of automotive lifts," says R.W. "Bob" O'Gorman, ALI president. "Our new website was built from scratch to further that mission. By redesigning the site to be more modern and user-friendly, we have made it as easy as possible for anyone with an interest in vehicle lifts to find the information they need to make smart choices. The website features all-new copy, photographs and navigation."