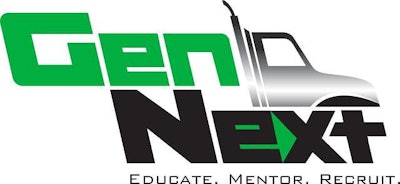 GenNext announces it will hold its next quarterly webinar at 11 a.m. EDT on Tuesday, Aug. 11. The webinar is titled, "How to Be More Than Just Another Sales Manager – How to Become a Sales Leader," and will be led by Jim Pancero.
GenNext says webinar is open to all paid GenNext members, who will have access to Jim Pancero's webinar workbook. Any non-members or unpaid members interested in participating in the webinar can do so by signing up and completing their membership at www.gennexthd.com.
Pancero's webinar — which is the third presented by GenNext this year — is aimed at four potential targeted groups within GenNext's membership group:
Those currently in a sales management role that want to improve their sales leadership skills.
Those currently in a sales capacity that want to move into sales leadership in the future.
Those that have a future sales aspiration.
Those that are in non-sales capacities within a company, but want to learn the steps that their sales team could take to improve performance.
GenNext says each group will be addressed during the webinar, as well as topics such as:
What is the Job of a Sales Manager?
The Three Questions of Effective Sales Leadership
Getting Into "The Coaching Zone" – How to Become a Stronger Coach and Leader of Your Sales Team
So What Now?
GenNext says the completed webinar also will be archived on GenNext University within the GenNext website for members' future reference.