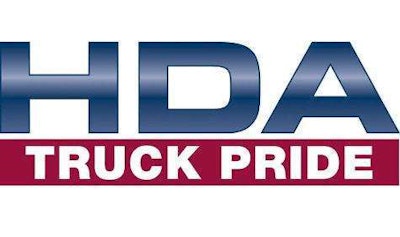 TRICO, LLC, is the newest member of HDA Truck Pride.
Located in Belle Chasse of Plaquemines Parish at the southernmost tip of Louisiana, TRICO originates from the integration of three companies (Transportation Repair Intermediary). Built by Don and Je' Williams, TRICO now operates transportation, brokerage services, repair facilities, and an impressive parts operation over six acres in Belle Chasse.
"We continue to grow our footprint and TRICO, LLC, is another positive example of that growth. We are particularly enthusiastic about TRICO, LLC, because they embody our vision and strategic plan; offering service to enhance their value proposition. Their product and facility expansion initiative to enhance the service and value they bring to their customers is exceptional," says Tina Alread, HDA Truck Pride director of sales and marketing.
TRICO was founded by Don Williams in 1999 as a one-truck transportation business and quickly expanded. By 2002 Je' joined the company and its fleet grew to 18 vehicles, and in 2006 the duo built Intercoastal Truck and Trailer Service.  TRICO says its location provides excellent access to customers in multiple industries, including commercial fishing, offshore oil and gas, agricultural and international trade.
"My father started a transportation company with one truck. Together we've grown the business to include brokerage, service and repair, and are now expanding into aftermarket parts distribution," says Je' Williams.
"We have great employees to support our growth, with seven bays and 20,000 sq. ft. dedicated to parts and service. We are the largest diesel repair facility on the west bank of New Orleans and the only standalone heavy-duty parts and service facility. These are exciting times!"