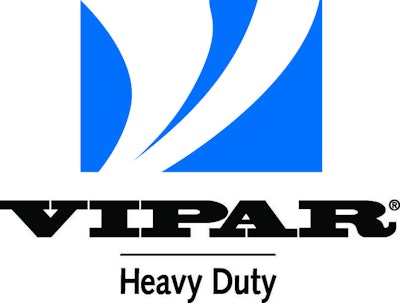 It's turning into a busy first quarter at Tidewater Fleet Supply.
Two weeks after acquiring TNT Parts, Tidewater Fleet Supply is joining the VIPAR Heavy Duty distributor network.
"VIPAR Heavy Duty is known for supporting the heavy-duty aftermarket distributor and delivering results that ultimately help us better serve our end-user customers," says Allan Parrott, CEO of Tidewater Fleet Supply. "We're excited to be part of the network."
Tidewater Fleet Supply operates locations throughout the Southeastern U.S., with facilities in Virginia, North Carolina, Georgia and Florida. It supplies a full selection of heavy-duty truck and trailer parts, in addition to specializing in flywheel grinding, custom made A/C and power steering hoses, battery cables, starter and alternator testing and battery testing.
Tidewater Fleet Supply's newly expanded networks also allows the company to provide superior supply chain management for fleets as well as convenient retail locations for owner/operators and municipalities.
"We are pleased to have the newly combined Tidewater Fleet Supply, LLC as part of the VIPAR Heavy Duty family," says Steve Crowley, president and CEO of VIPAR Heavy Duty. "Both Tidewater Fleet Supply and TNT Parts are well respected in their markets with a strong management team and focus on their customers making the combined company a great fit for our network."