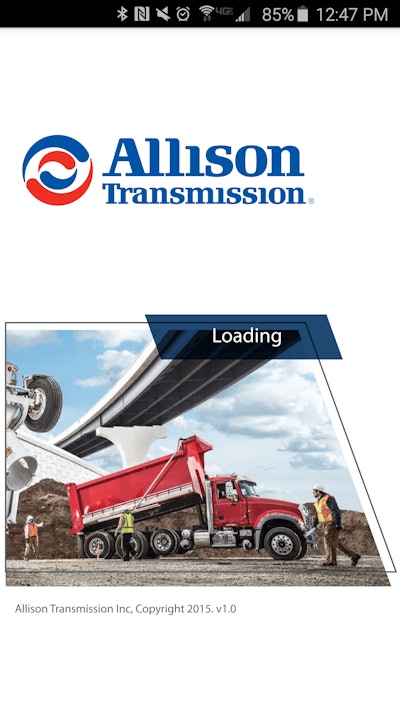 Allison Transmission has launched its completely redesigned mobile app for North American users.
To celebrate the release, Allison is giving away one iPad mini each day at the Technology & Maintenance Council (TMC) Annual Meeting this Monday through Wednesday in Nashville, Tenn.
"With this newest update, we've vastly improved the user experience," says Lou Gilbert, director of North American marketing and global brand development for Allison. "In addition to making the app more widely available on multiple platforms, we've enhanced its look and feel including educational videos, customer testimonials, performance reviews and proper transmission selection."
The Allison app is now available for Apple IOS (7.0 and up), Android (4.3 and up), Windows Mobile (8.1 and up) and desktop. New features include a vocational model guide in the 'Favorites' section to allow specific ratings pages to be bookmarked. Additionally, Allison says the 'Features' section includes information about Allison's patented torque converter, as well as its FuelSense and xFE products. The 'Contact' section includes a 'Sales and Service Locator' to connect users with Allison Authorized distributors and dealers.
Allison says attendees at the TMC meeting can participate in the daily iPad mini raffle by submitting their business card at Allison's booth (1846). A total of three iPads, preloaded with the Allison app, will be given away.
"This is the perfect way to start spreading the word," says Gilbert. "We're excited for users to take advantage of this new and improved tool."