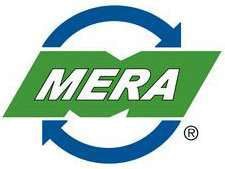 The Board of Directors of the Motor & Equipment Remanufacturers Association (MERA) have approved a significant amendment to its bylaws that welcomes members from all remanufacturing industries.
The changes to the MERA bylaws include adding a class of membership for cross-industry remanufacturers. In addition, core or component supplier companies and professional services firms that serve various industries may join the association, MERA says. From an association governance point of view, cross-industry remanufacturer members are eligible to serve on the MERA Board of Directors.
"By opening our membership to more leading remanufacturing companies, MERA is making a strategic shift in its global strategy," says MERA Chairman Peter Butterfield, who is also chairman and chief executive officer of Omega Environmental Technologies, a supplier member of MERA. "We are excited to announce this change and know that this openness will lead to a stronger voice for the remanufacturing industry."
"MERA recognizes that remanufacturing is a growth industry, and a more diverse membership will help MERA continue to raise the awareness and acceptance of remanufactured goods," added John Chalifoux, president and COO, MERA. "Many of the opportunities and challenges faced by our members are common across industry sectors."
The Board of Directors of the Motor & Equipment Manufacturers Association (MEMA) also approved the MERA bylaws change. MERA is the remanufacturing and sustainability division of MEMA.