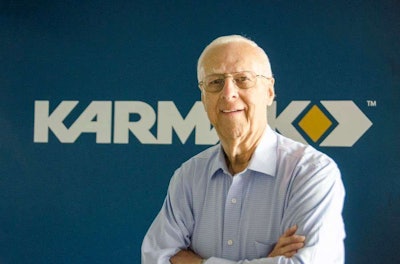 Karmak, Inc., says it has helped customers to start running its Fusion business management system at 94 locations thus far in 2016.
According to Karmak, the strong start to the year can be traced to the Founder Richard Schien's return as company president and CEO. When Schien took over the company says its temporarily slowed installations of its new Fusion customers to ensure the overall quality of the product. The company has since resumed its normal installation schedule and Schien is pleased about the recent progress Karmak has been making. He says the Partner Solutions group is becoming more up-to-date with OEM suppliers and buying groups, and advancements are being made on Accounting and Lease/Rental modules.
"There's still more to come, but we are hearing back from many of our customers that they are seeing progress," says Schien.
Karmak says it is currently placing heavy emphasis on improving Fusion quality and is on target to hit its goals.
"It's not as fast as we would like, but we are definitely moving forward," says Schien, "We are adding additional developers to speed our progress in making improvements and will continue to work to make Fusion a more attractive option for our customers and new prospects alike."
Looking to the future, Schien asserts that Karmak has no plans to set a sunset date for its Legacy platforms.
"No sunset date has been set for either INFO5 or Legend. We are doing some short and long-term planning in terms of potential migrations to Fusion and the effect on staffing levels and resources," says Schien.