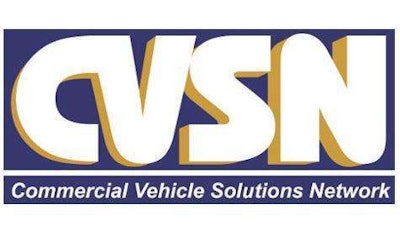 The Commercial Vehicle Solutions Network (CVSN) has released its full speaker lineup for its upcoming Aftermarket Distribution Summit, set for Sept. 10-14, 2016, at the Sutton Place Hotel in Vancouver, British Columbia.
This year's event theme is "CVSN – Providing The Edge" and the September Summit will be highlighted by a keynote address by Donald Cooper, International management speaker and business coach. CVSN says Cooper is a thought-leader in management. He works with business owners and managers in more than 40 industries worldwide who want to achieve extraordinary outcomes. Cooper comes from the Cooper Equipment hockey family, and believes that in order for businesses to be successful they must have customer value, effective promotion, top-performing teams, vision clarity and future action plans. Cooper says if business leaders are not clear about these five things, who else could possibly be?
In addition to Cooper, this year's Summit also will feature presentations by Sam Geist of the Geist Group and Rick Barrera, vice president of strategy for AutoCrib.
CVSN says Geist's presentation on strategic planning will leave attendees with tactics to move strategic thinking to strategic doing. CVSN says the program "is a wake-up call. It addresses a vital issue in business today: the failure to execute."
As the event's final speaker, Barrera will use messages from his recent book Overpromise and Overdeliver: How to Design and Deliver Extraordinary Customer Experiences to illustrate how an increasing number of cutting-edge companies are building breakthrough brands in record time. The book offers powerful and easy-to-apply lessons, not only for senior managers, but also for individuals at any level — for anyone who wants to create extraordinary customer experiences, CVSN says.
This year's Aftermarket Distribution Summit will also include the presentation of the group's President's Award to Dave Scheer, CEO at Inland Truck Parts. CVSN says the award is given out to individuals who have demonstrated dedication, leadership and achievement over the span of their career in the independent heavy-duty aftermarket.
And other elements of the upcoming Summit include Private Strategic Planning sessions (PSP's) between suppliers and their distributor customers, many quality networking opportunities, tours of the very scenic and majestic Vancouver area, a spouse program and the ever popular Tenneco Golf Challenge. The companies hosting the Private Strategic Planning Sessions will be announced at a later date, CVSN says.
For more information about the Aftermarket Distribution Summit, please CLICK HERE.