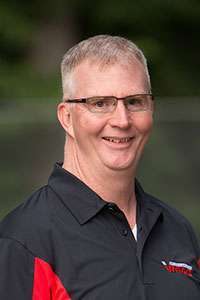 VMAC has hired Dean Gary as the newest member of the company's outside sales team.
He will be serving Wyoming, Colorado, Nebraska, South Dakota, North Dakota, Michigan, Minnesota and Montana.
Gary brings more than 25 years of progressive sales and management experience Over the years, he has held a variety of sales positions including territory manager and sales representative, and has represented manufacturers in the sale of trucks, trailers, snow plows, cranes, air compressors and other truck accessories.
"Dean's broad experience selling service trucks and tools gives him first-hand understanding of the needs of the end-user which will be extremely beneficial to VMAC's dealer network," says Gordon Duval, VP of marketing and sales.
"We are thrilled to have such an experienced representative in this region to serve VMAC customers and dealers."
"I've lived in the region my whole life and have worked in the industry my entire career," Gary says.
"I'm looking forward to using my knowledge to help our end-users and dealers make the best choices for their compressed air needs."