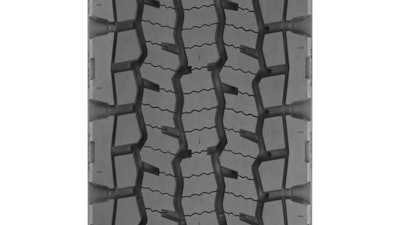 Michelin Americas Truck Tires has introduced the MICHELIN MD XDN 2 Pre-MoldT retread — a drive-position retread optimized for long wear life, lasting durability and outstanding traction — for regional, medium-duty vehicles with 19.5 in. tires.
It has attributes consistent with food and beverage, parcel package, and pick-up and delivery applications, the company says.
"Delivery fleets are faced with tough start-stop, turning and curbing conditions as they get their products to market each day," says Adam Murphy, vice president of marketing for Michelin Americas Truck Tires.
"They demand a retread option that is as tough as the roads they drive on. The new MICHELIN MD XDN 2 Pre-Mold retread answers those demands with long, even wear and excellent traction."
The MICHELIN MD XDN 2 Pre-Mold retread features an 18/32 in. tread depth for 190/200 tread sizes and a 20/32 in. tread depth for 210/220/230 tread sizes.  The tread design minimizes the internal casing temperature to contribute to a longer casing and tread life.  Wide, open-shoulder grooves provide outstanding wear and full-depth sipes deliver excellent traction.