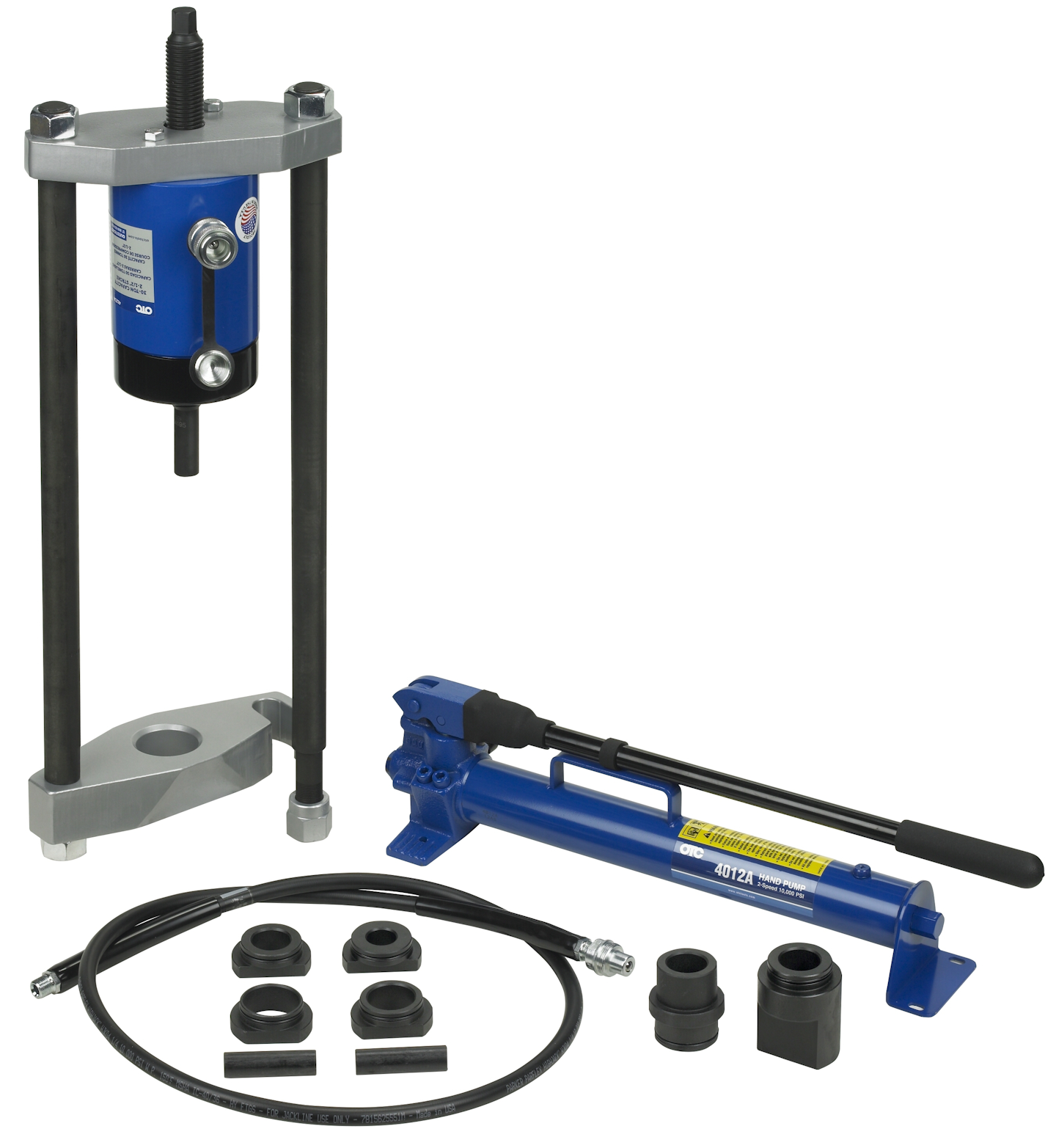 OTC introduces the 4240A 30-Ton King Pin Pusher Set to assist technicians when changing king pins and brake anchor pins on heavy-duty vehicles.
The 30-Ton King Pin Pusher Set is now available through OTC distribution partners in North America.
According to OTC, the 30-Ton King Pin Pusher Set removes both straight and tapered king pins faster than traditional methods. Included in the set are five special collars and two pins to adapt the tool for various king pin and brake anchor pin applications. The tool uses the hydraulic force of a hollow-center cylinder to replace even the most corroded king pins, ranging from 7/8 in. to 2 in. in diameter and up to 11-1/4 in. in length. The included hand pump drives the cylinder, OTC says.
Accommodating most models of trucks and buses, OTC says the tool provides up to 30 tons of force, creating a seamless process for removing king pins and brake anchor pins. Anchor pins can be removed using the hydraulic cylinder and an included adapter, with the tool positioned over the brake's spider.
Additionally, OTC says the set is covered by a lifetime warranty and comes with the following:
OTC 4241: 30-Ton King Pin/Brake Anchor Pin Pusher Frame and Adapters
OTC 4121A-MA: Hydraulic Cylinder
OTC 4012A: Two Speed Hand Pump
OTC 36886: Hose Assembly
OTC 25599: Hose Half Coupler