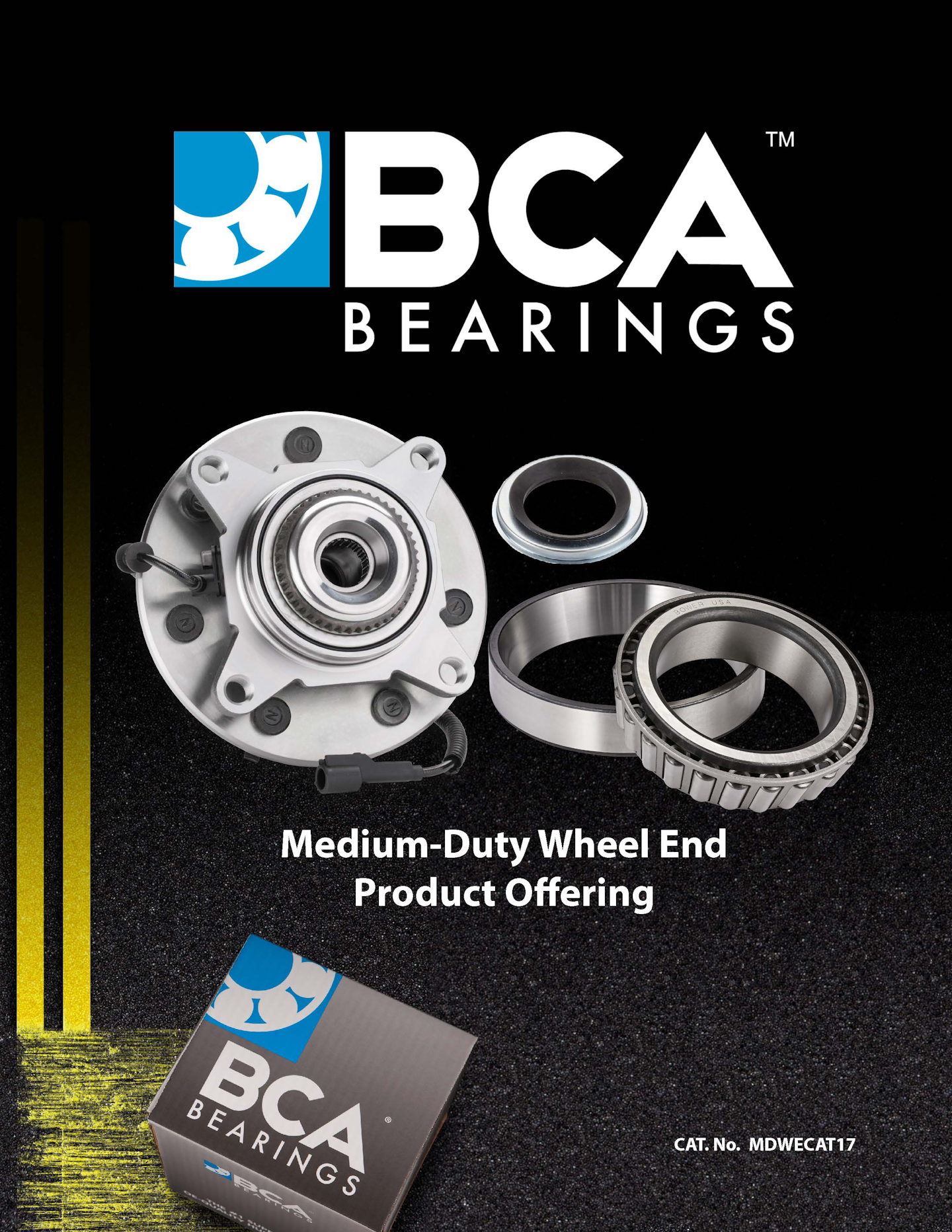 NTN introduces BCA's medium-duty product line as an extension to its current wheel-end offering.
"The addition of the medium-duty line of wheel end products is the latest addition by BCA to provide a complete line of premium components to our customers," says Ray Froude, product manager, Auto & Heavy Duty Truck at NTN. "The expansion of our BCA product line to include medium duty products puts us one step closer towards our goal."
BCA Bearings, powered by NTN, a long-time trusted OE supplier to the market. The company says its medium-duty line covers wheel hub assemblies, tapered roller bearings, and seals.