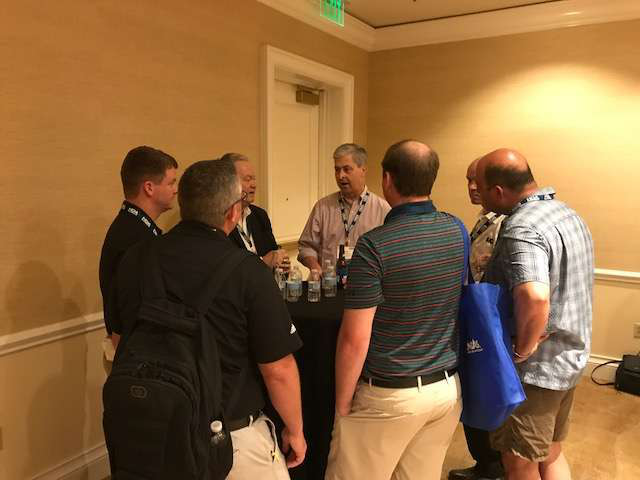 GenNext took another step toward mentoring the next generation of heavy-duty aftermarket leaders by holding its second Speed Mentoring session Wednesday at the HDA Truck Pride Annual Meeting in Orlando.
Wednesday's event was structured so small groups of young industry professionals rotated through ten tables occupied by aftermarket veterans from supplier and distributor companies. Each young professional group had eight minutes per table, where they were free to ask industry-related questions to the veterans.
GenNext Secretary Dan Humphrey with Timken said GenNext's goal with Wednesday's event and its other efforts are to bridge the age gap in the aftermarket. GenNext wants to use the knowledge that exists among the industry's long-time professionals to train its newer members, ideally hoping that that knowledge can help bring in other fresh talent.
HDA Truck Pride President and CEO Don Reimondo urged the young professionals in the room to do just that.
"If I had one challenge for you, gather together as a united cause and make sure your peer group knows about the opportunities here [in this industry]. Go out and find them today. You relate to your peers a lot more than we do," he said. "We will do anything we can to help you."
Humphrey also requested those in the room who are not currently GenNext members to sign up and aid in the group's cause.
"We are definitely looking to grow GenNext and recruit more folks into the organization," he said.
This was the second such event held by GenNext, which first introduced the Speed Mentoring concept at the VIPAR Heavy Duty Annual Business Conference last fall.