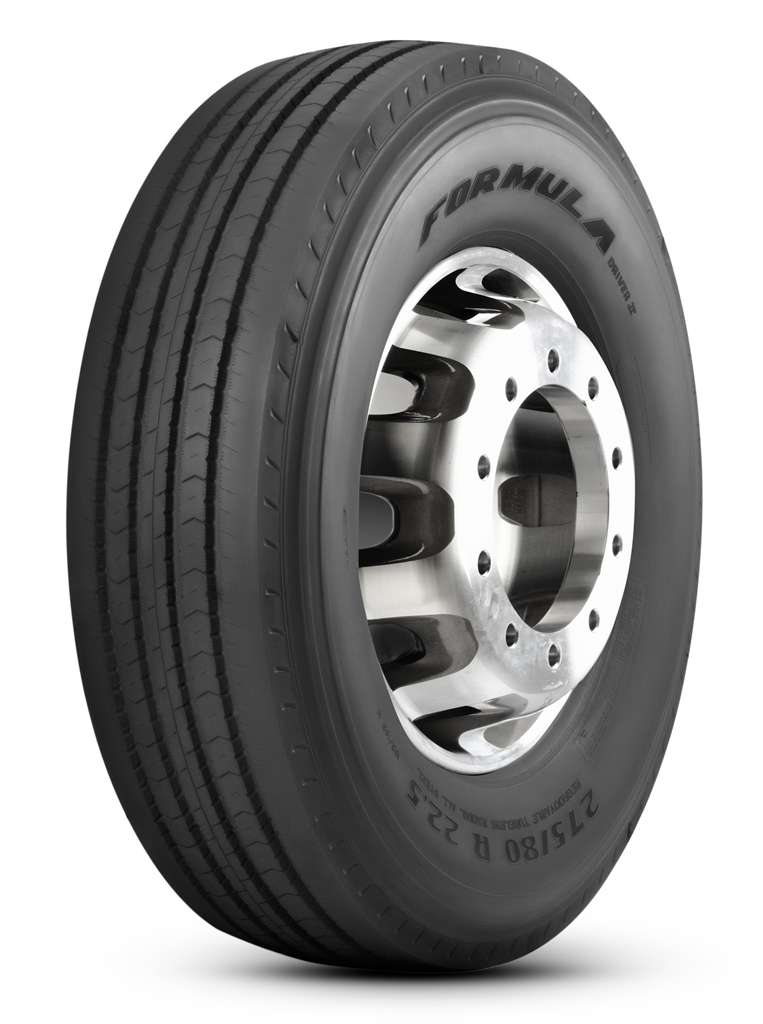 TP Commercial Solutions, LLC, introduces the Formula Driver II tire, which is now available for sale for long-haul and regional all position applications as part of the Formula Brand, a Pirelli Tier II brand that will be launched in the U.S. and Canada.
"The Formula Driver II tire is the first tire to launch in the Formula by Pirelli product line. It performed very well in testing across multiple environments and applications, delivering great value in mileage, handling and durability thanks to Pirelli SATT technology" says Clif Armstrong, president of TP Commercial Solutions.
TP Commercial Solutions says SATT technology used to design the structure of Formula Driver II is a Pirelli trademarked process that stands for Spiral Advanced Technology for Truck, engineered to enhance uniform wear, tire life, handling and retreadability.
The company says the tire offers three distinct benefits:
Mileage: an optimized tread pattern featuring siping at the groove edges resists irregular wear.
Safety: large circumferential grooves combined with the optimized structure provides better stability and handling on dry and wet conditions.
Durability: stone ejector elements at the bottom of the grooves prevent stones trapping, improving retreadability and durability.
The Formula Driver II All Position rib will start with limited sizes and then expand to a full product line being developed over the coming months.  It can be fitted on different axles of several types of vehicles, the company says.