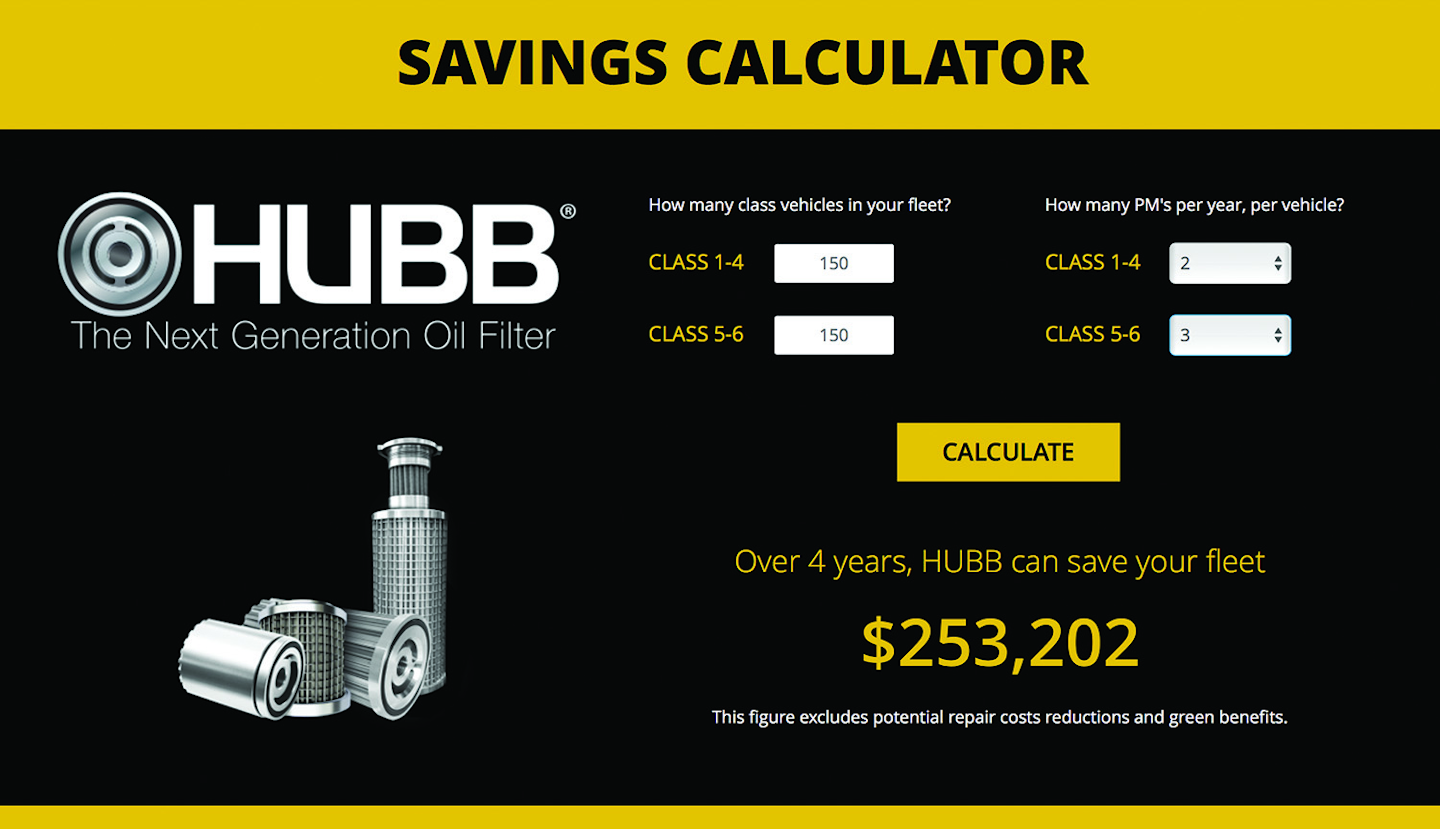 HUBB Filters has created a new educational tool to help customers compare their oil change costs and the potential savings they can achieve by switching to the HUBB filter program.
Designed for ease of use, HUBB's Fleet Savings Calculator is located on its website and can be completed in less than a minute. Fleet managers simply plug in how many Class 1-4 or Class 5-6 vehicles they have in their fleet, along with the number of preventive maintenance stops scheduled per year, per vehicle. An instant cost savings analysis of what HUBB could save a fleet over a four-year period is presented, the company says.
"In less than 60 seconds a fleet manager can get a quick idea regarding the thousands of dollars in potential savings on oil changes they can achieve by switching to HUBB," says Scott Killips, CEO at HUBB. "When we recently showed this savings calculator tool to fleet managers who attended NAFA 2017 in Tampa the response was overwhelmingly positive, especially when they understood how easy it is to capture the savings."
HUBB has an 8-in. spin-on oil filter for Class 2-6 light- and medium-duty diesel engines, and a 3-in. filter for passenger cars or light duty trucks that use a spin-on filter. The patented HUBB filter is reusable and cleanable utilizing the company's ultrasonic Filter Cleaning Machine, eliminating the need to dispose of used filters in landfills, the company says.
Additionally, HUBB says its all-metal breakthrough performance filter is backed by the industry's first 100,000-mile or 5,000-hour performance guarantee.