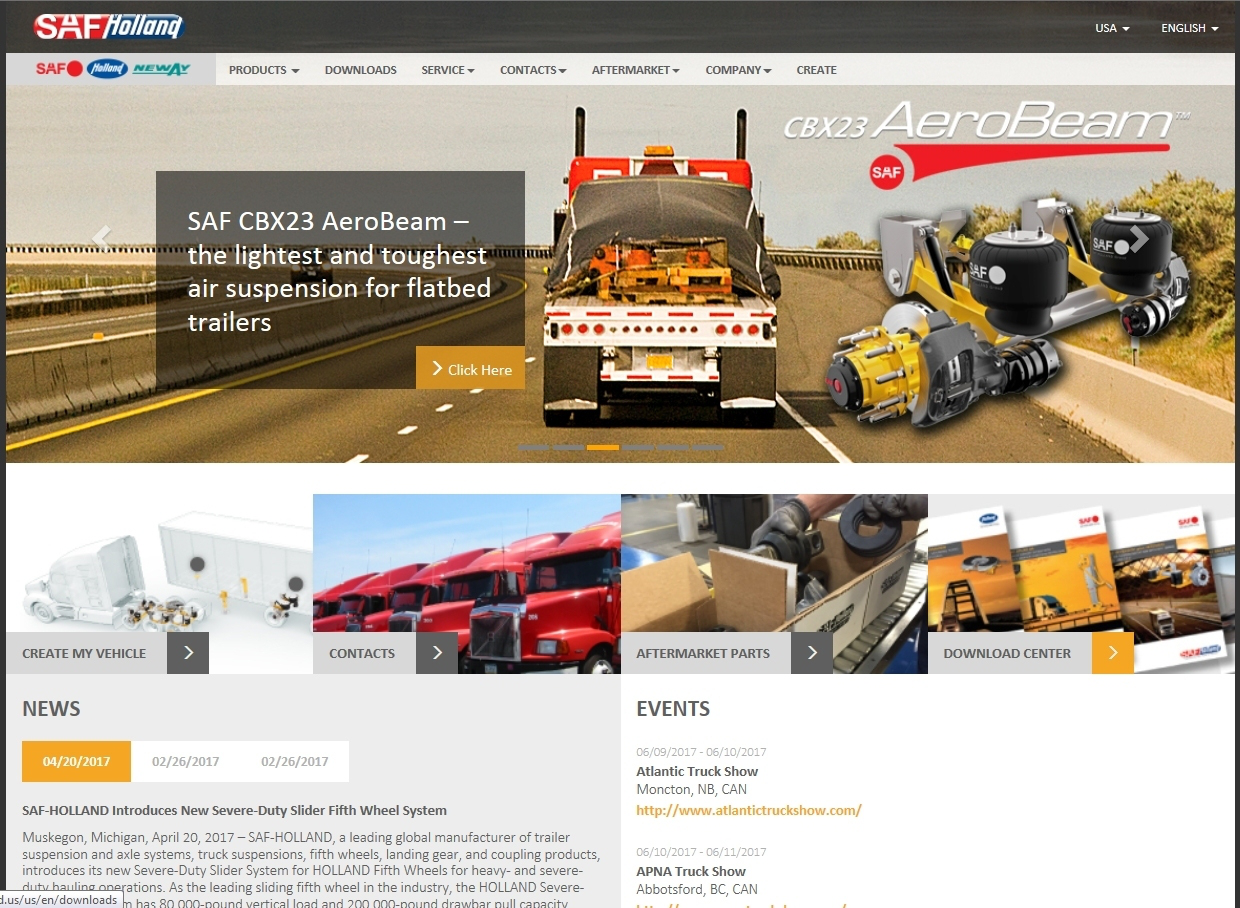 SAF-Holland has launched a new website it says is designed with the latest intuitive technology to provide users a fresh new look and user-friendly navigation when searching for information about the company's wide selection of products.
SAF-Holland says users can start their journey through the website by selecting from nine vehicle applications on the Create My Vehicle tab on the home page. After selecting an application, specific tractor and trailer components are identified to enable users to quickly view and select the products for their application.
SAF-Holland says the site allows for users to conveniently view and select optional features and variations for an application, and add them to the cart. Once a vehicle is created, the product specifics are ready to be emailed, downloaded, printed for future reference, or shared as a starting point with a dealer.
Additionally, the new website provides all the essential information on SAF, Holland, and Neway brand tractor and trailer products with all the detailed product information including standard and optional features as well as variations. A new download center provides for quick search of all literature through a filter check box function. In addition, the new video page allows for easy access to the archive of SAF-Holland service and operation videos, the company says.
"The new website will ensure a highly productive experience for our visitors. For the first time, they'll be able to build their SAF-Holland specs by easily viewing and selecting from the list of products that are available for their specific vehicle application," says Steffen Schewerda, president, Americas.
SAF-Holland also says website is mobile optimized for smartphones and tablets, allowing access on the go. Simplified site navigation and enhanced search capability make it easier to find the appropriate product information faster, including downloading product information and literature from the home page.