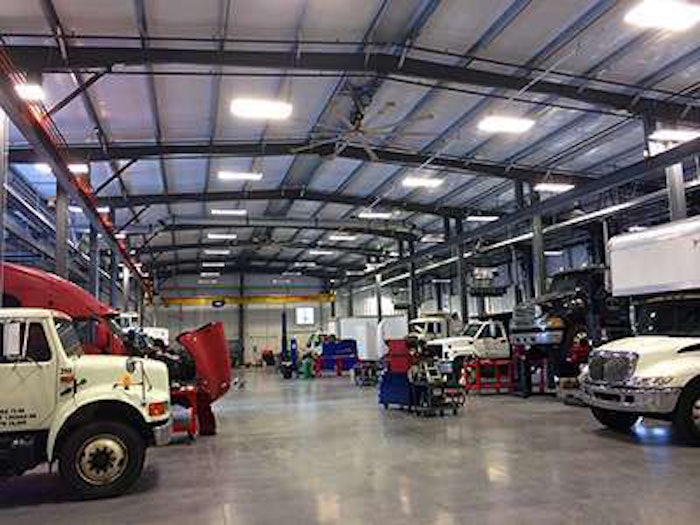 The Right to Repair debate was reignited in Massachusetts this week with a public hearing regarding the state's House bill 2784, which looks to "investigate whether motor vehicle manufacturers are complying with certain provision of the automotive 'Right-to-Repair Act.'"
Massachusetts made history in 2013 as the first state in United States to pass an access of service information Right to Repair law. The law was later followed by nationwide Memorandums of Understanding for the automotive and medium- and heavy-duty industries. Four years in, compliance rates of both MOUs are strong but not complete. Led by Auto Care and and the Commercial Vehicle Right to Repair Coalition, the independent aftermarket is supporting H-2784 as a means for Massachusetts to investigate OEM overall compliance with its 2013 law.
Commercial Right to Repair Coalition Chairman Marc Karon testified at Monday's hearing on behalf of the commercial vehicle independent aftermarket.
Karon says on the whole, the medium- and heavy-duty independent aftermarket is pleased by how well trucking OEMs have complied with the 2015 commercial vehicle MOU. He says the OEMs have created methods for providing technical data to the aftermarket, and in the case of some product categories, such as engines, the independent service industry can now both find information and perform repairs that was not possible before the MOU.
But Karon says the OE manufacturers still have much to do to complete their compliance with both the Massachusetts law and the Commercial Vehicle Right to Repair Memorandum.  He says the Commercial Right to Repair Coalition chose to testify at Monday's hearing and support H2784 as a means of bringing that non-compliance to the forefront.
"We are very grateful for what we have received from OEMs thus far. We believe our Right to Repair effort has been somewhat successful, but we have yet to receive everything we were promised," he says. "We are trying to get to the finish line."
H2784 is step in the right direction. The House bill is written to "authorize a review" of a manufacturer's compliance with Massachusetts' 2013 law. Originally written without heavy-duty verbiage, Karon and the Commercial Right to Repair Coalition have proposed three minor changes to add the commercial vehicle industry to the bill.
Regardless of H2784's future, Karon says the Commercial Right to Repair Coalition hopes to continue a cooperative dialogue with Truck & Engine Manufacturers Association (EMA) and its members to ensure all aspects of the industry's MOU are met. He says the Commercial Right to Repair Coalition acknowledges the legwork required for OEMs to provide all necessary information and doesn't expect immediate total compliance, however, the coalition does expect a more expeditious effort by the manufacturers to get into full compliance, including more reasonable commitment dates.
"That would be good with us," he says.