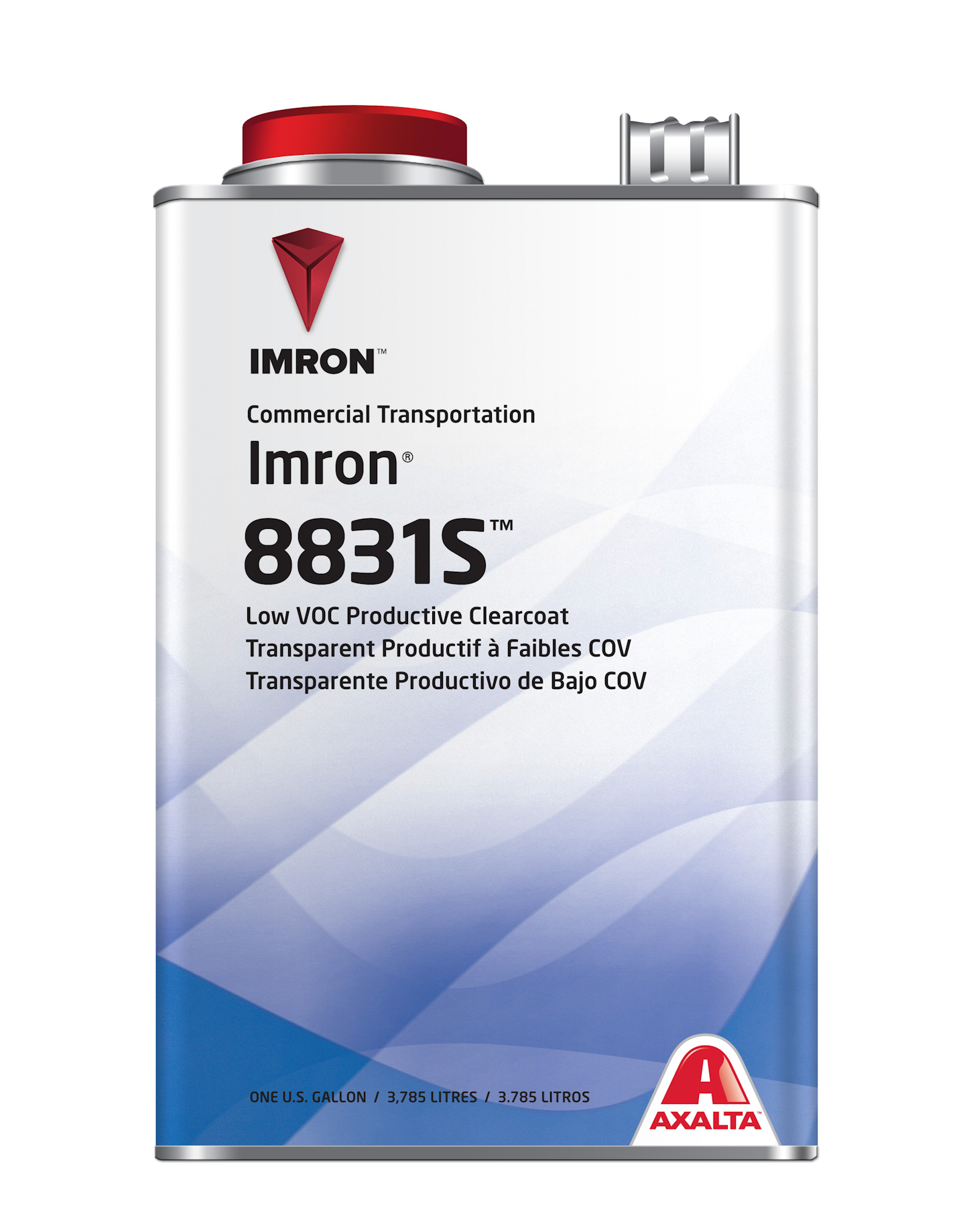 Axalta Coating Systems introduces Imron Elite 8831S Low Volatile Organic Compound (VOC) Productive Clearcoat for the commercial transportation market.
Axalta says 8831S is a two-component, low HAPs polyurethane clearcoat recommended for customers with force dry capabilities and is designed for use on panel repairs and overall applications.
Formulated to provide additional productivity and handling and for application over both Imron basecoats and single stage topcoats, 8831S is available in a 2.1 lb./gal format, and delivers premium appearance and excellent chemical resistance.
"Axalta's Imron Elite 8831S clearcoat is an excellent addition to our product portfolio for the transportation market," says James Fawcett, Axalta Commercial Transportation Product Manager. "Customers who manufacture or repair heavy-duty trucks, transit buses, coaches and other commercial vehicles will find value in the durability, weatherability and flexibility properties of Imron Elite 8831S. We are excited to bring this product to our customers."