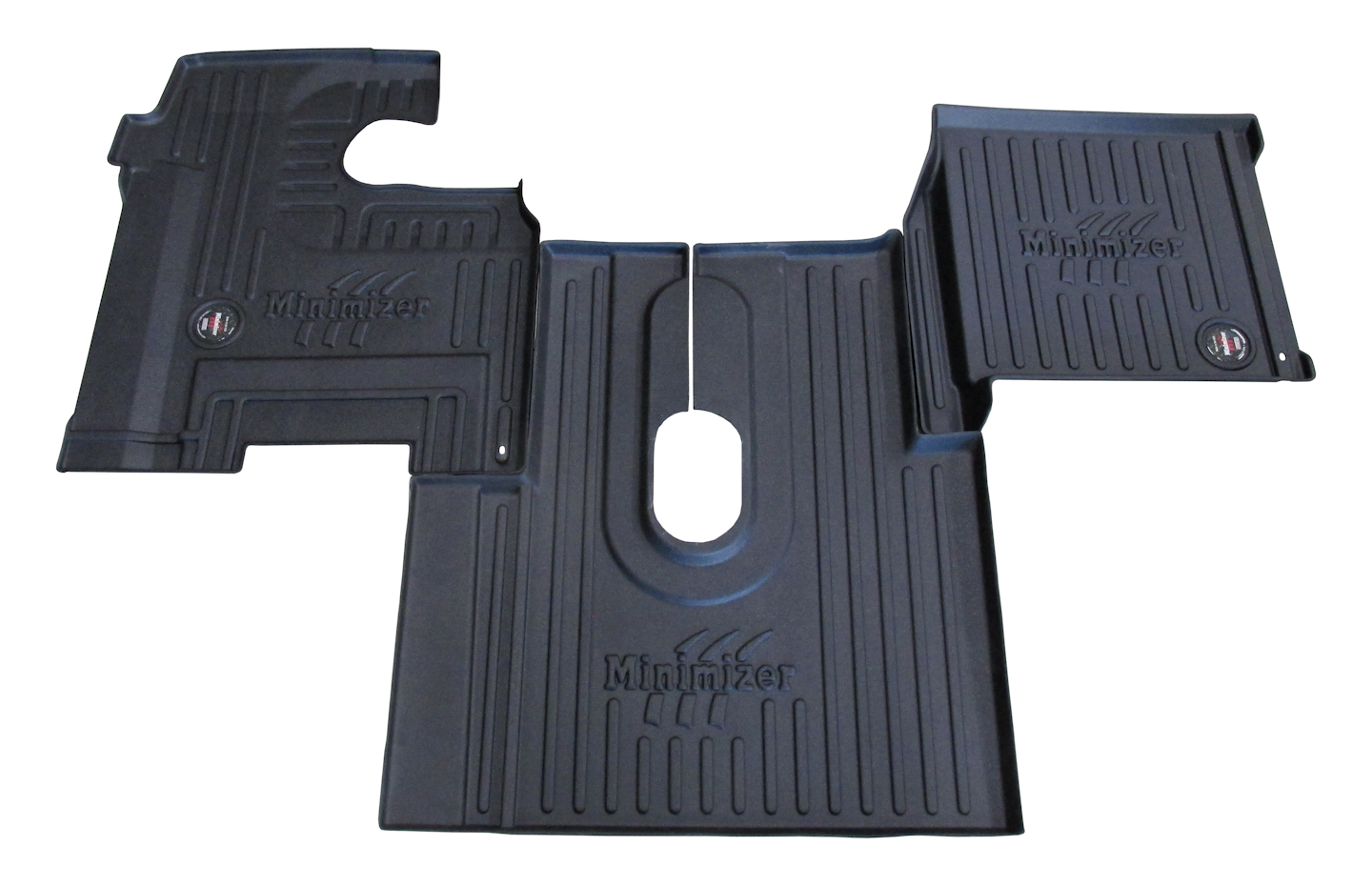 Minimizer is at it again. A week after debuting new custom floor mats for a five Western Star cab configurations, the company on Tuesday expanded its new International floor mat product category.
Minimizer says the updated category features a dozen floor mats for eight International models, including the 5900i, 9200i, 9400i, and 9900i.
"We've had floor mats for the ProStars and LoneStars for a while, and lots of the vocational models, too, but it's exciting to know that we now have floor mats for some of International's most popular models," says Minimizer CEO and Chief Visionary Craig Kruckeberg.
"Our Custom Molded Floor Mats are designed to be a perfect fit, which can be tough logistically, but I'm proud to say our R&D team has pulled it off."
Minimizer notes minor differences between cab configurations as a challenge the company successfully navigated to introduce the eight new products.
"The differences between cabs can be so small, such as transmission type and gearshift location," Kruckeberg says. "We have to take every little thing into account. Otherwise, the result would not meet our standards."