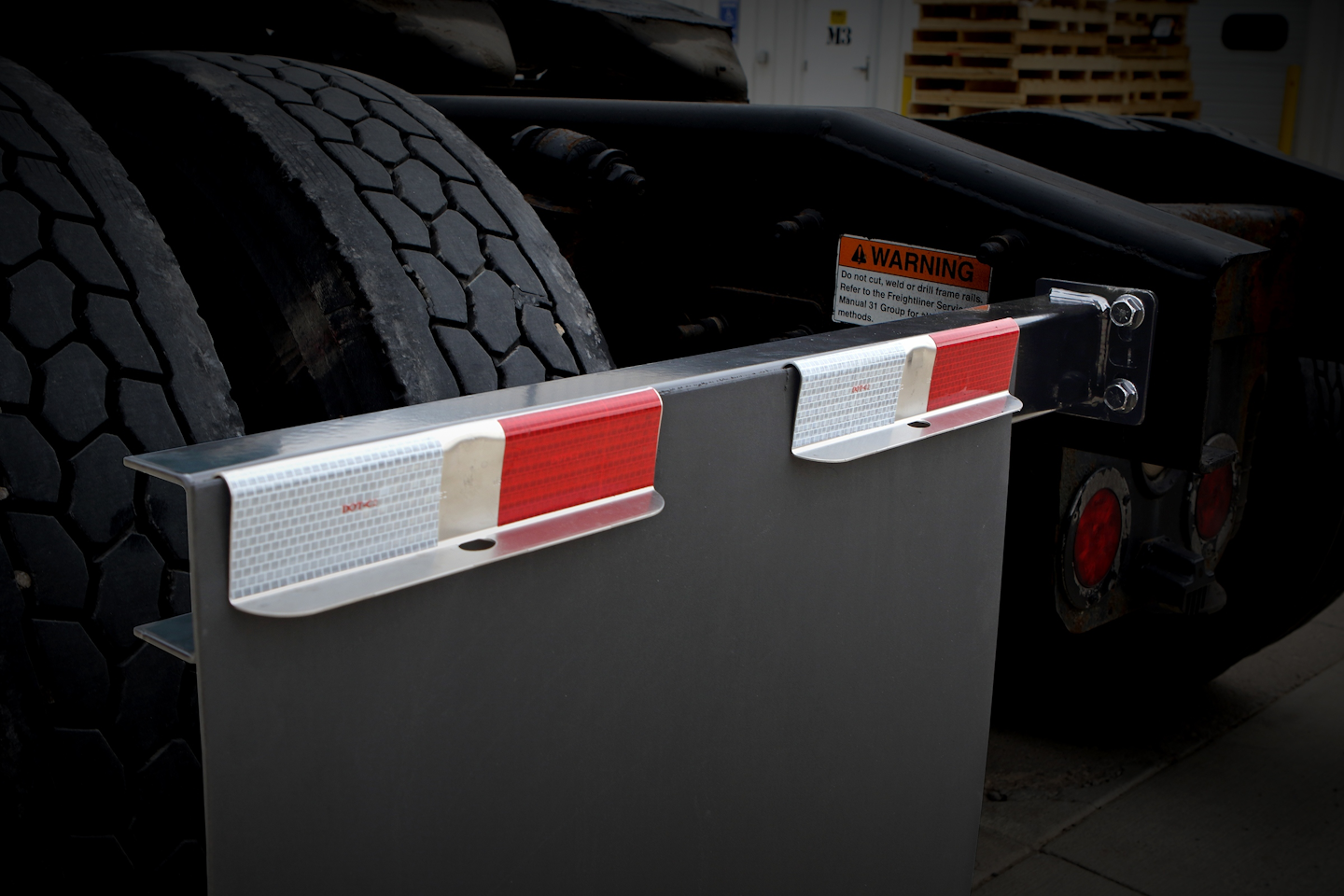 More than a year after introducing its Fast Flaps product for vocational trucks, Minimizer has introduced a Fast Flap Mounting Bracket to bring Fast Flaps to standard tractors and trailers.
Designed to accommodate Fast Flaps on all major truck and trailer applications, Minimizer says the Fast Flap Mounting Bracket simply bolts directly to the frame bracket.
"This is a no-brainer. It takes no time to install and it saves you money in so many ways," says Minimizer CEO and Chief Visionary Craig Kruckeberg.
Manufactured with carbon steel and powder coated black, Minimizer says the Fast Flap Mounting Bracket attaches to the frame, and thanks to multiple slotted holes designed to fit most patterns commonly found on trucks and trailers. The holes on the bracket arm are pre-drilled to easily attach Fast Flaps.
"Fast Flaps have been a major winner for us, and the new Fast Flap Mounting Bracket makes things even easier," Kruckeberg says. "They're a match made in heaven."