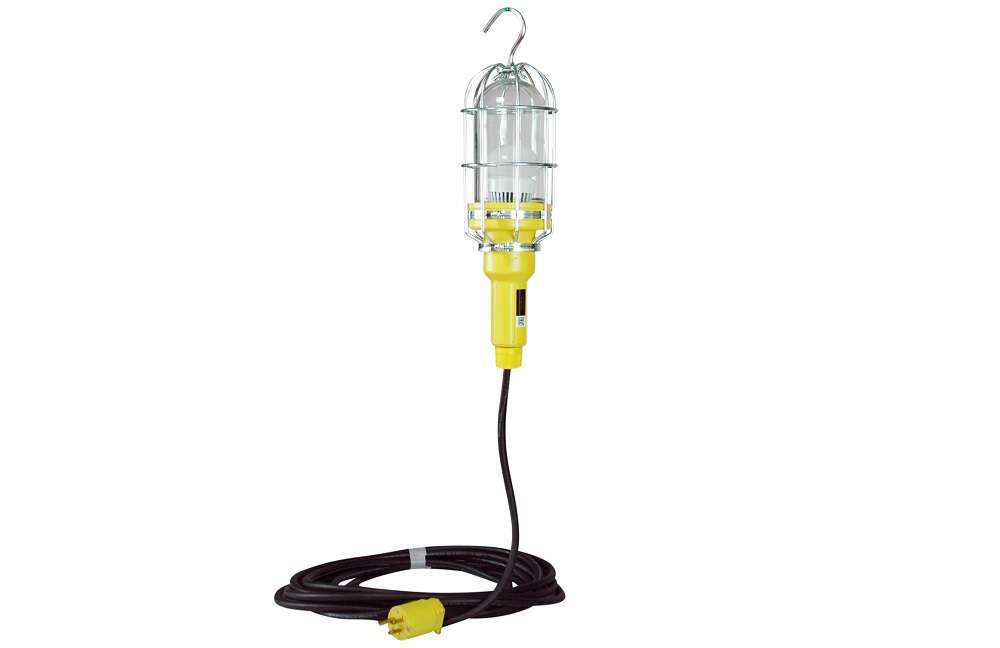 Larson Electronics introduces an LED inspection drop light that is both waterproof and vapor proof, and constructed and certified to prevent water or moisture from seeping into the handle or light head when used in wet locations.
This handheld lamp is offered in red, blue, green, amber and white light outputs and is an ideal fixture for inspection in vehicle service applications.
Larson Electronics says the lamp is a 10-watt colored LED inspection light that produces 1050 lumens, nearly three times the amount of foot candles in standard incandescent lamps with less than a tenth of the electricity usage. The LED lights used in this hand lamp have the familiar qualities of similar incandescent models, but provide cooler operation, better light quality and light color, making them safe and reliable for wet environments and close inspection work, Larson says.
This lamp is a powerful option for close quarters, illuminating an area approximately 8 ft. wide in all directions. Additionally, Larson says this lamp has no ballast, reducing its weight and making it more compact for easy transport. It is certified waterproof and vapor proof and is built to survive and thrive in hazardous conditions and rugged use.
"This colored LED drop light is a lightweight and convenient inspection tool for operators, with powerful and reliable illumination," says Rob Bresnahan, CEO of Larson Electronics. "Using colored LEDs helps generate greater contrast between equipment parts and backgrounds, allowing for very close and detailed inspections."
It features a rubber, insulated handle for safe and sturdy grip, and a stainless-steel wire guard to protect the fixtures glass dome. A stainless-steel hook provides a durable overhead mounting option. Larson says this hand lamp comes with a 50-ft.-long 16/3 SOOW cable for long range and safe, convenient operation in wet areas. OSHA requires the light to be plugged into a GFI protected outlet.