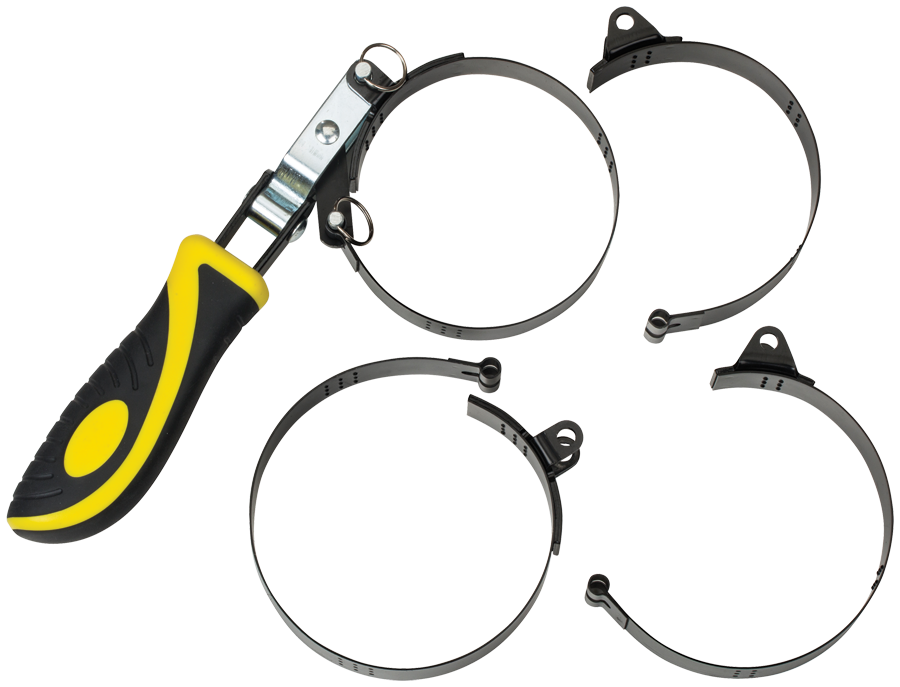 Lumax has introduced two oil filter wrench products.
The Lumax LX-1805 is a heavy-duty, swivel handle oil filter wrench with four interchangeable, 1 in. (25mm) wide steel bands. Lumax says the bands are easily interchanged with the use of two detent pins. The cushion grip handle provides greater comfort and better gripping force.
Lumax says the filter wrench allows the user to install and remove filters ranging from 2-3/8 in. to 4-3/8 in. (60mm to 110mm).
Lumax also introduces the LX-1819, a two-piece multi-purpose strap wrench set that includes one large (24 in. /60 cm) and one small (20 in. /50 cm) handed strap wrench.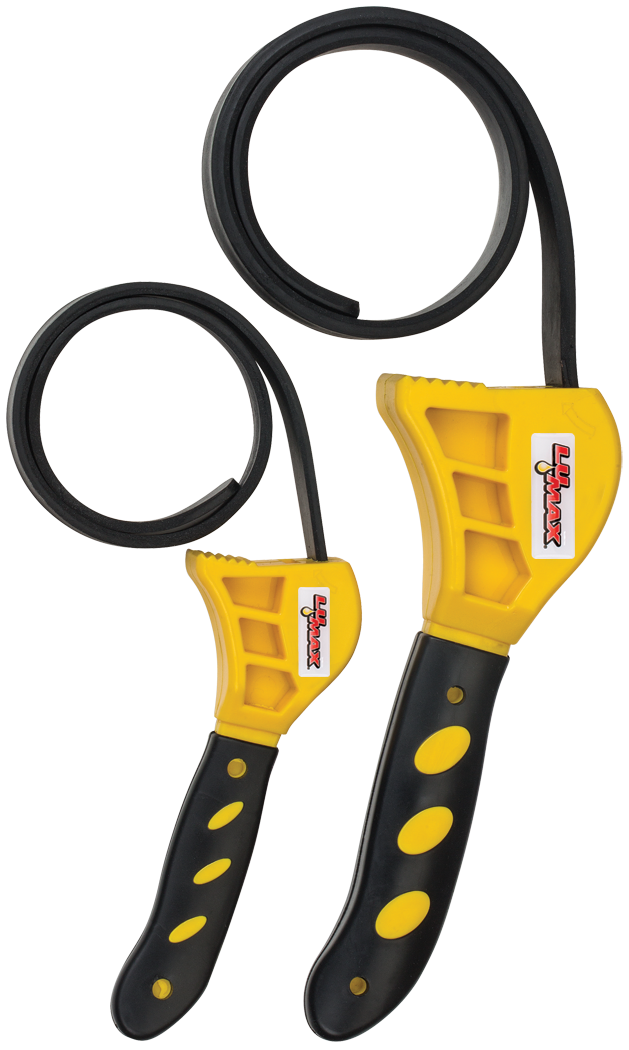 It has a non-slip, industrial strength, rubber strap, built for durability. The LX-1819 has a flexible strap that fits any shape filter and avoids surface dam-age. Lumax says the large filter wrench has a range from 1 in. to 6-1/2 in. (25mm to 165mm) in diameter. The small filter wrench has a range from 3/8 in. to 5-1/4 in. (10mm to 133mm) in diameter.
The company says the versatile products work for use on automobiles, tractors, commercial vehicles, home applications, etc.