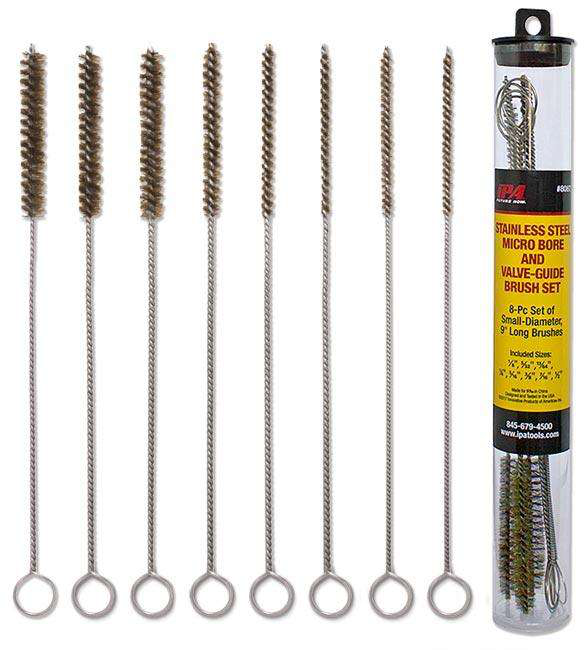 IPA releases its latest abrasive bore-brush sets, the Micro-Bore and Valve-Guide Brush Sets in stainless steel (#8087) and brass (#8088).
According to IPA, These convenient, eight-piece sets of small-diameter brushes are optimal for cleaning tubes, bores, valve guides and more. Durable and abrasive, each set includes 9 in. long brushes in 1/8 in., 5/32 in., 13/64 in., 1/4 in., 5/16 in., 3/8 in., 7/16 in. and 1/2 in. diameters.
The twisted-wire provides increased cleaning action while the flexible shafts make them ideal for hard-to-reach applications. Each brush is fitted with an extra-large finger loop for enhanced control, the company says.