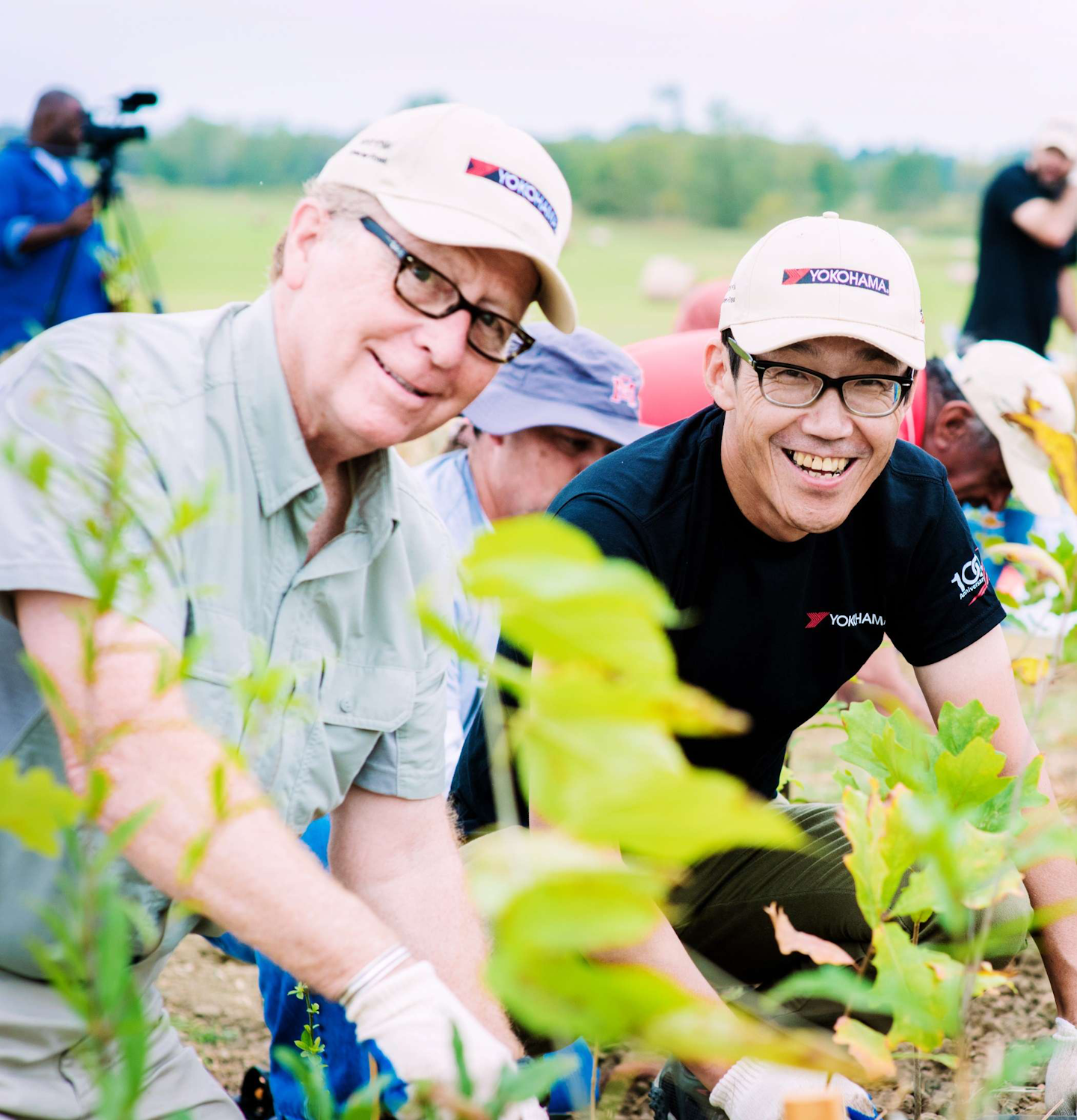 Yokohama Tire Manufacturing Mississippi, LLC's factory in West Point, Miss., held a tree-planting ceremony on Oct. 7 as part of the "Yokohama Forever Forest" project.
Forever Forest began in 2007 and is a long-term, global environmental initiative by YTMM's parent company in Japan, The Yokohama Rubber Co., Ltd.
More than 300 participants consisting of Yokohama employees and guests, including West Point Mayor Robbie Robinson, worked together to plant more than 2,000 tree seedlings, which will help absorb carbon dioxide, the company says. Carbon dioxide traps heat from leaving the atmosphere, thus contributing to climate change.
"This is our first Forever Forest planting at YTMM," says Tetsuya Kuze, president of YTMM, "and I'm very pleased to see so many people help us in this important and beneficial effort. Forever Forest embodies our commitment to protecting the local area as well as the planet."
Robinson added, "The Forever Forest environmental initiative is another way Yokohama Tire is putting back into our community."
Yokohama recently reached its Forever Forest goal of planting 500,000 trees worldwide to coincide with the company's 100th anniversary this year.
The YTMM tree planting was led by Dr. Kazue Fujiwara. The 16 types of trees planted are indigenous to the area and included Cherry Bark Oak, Red Mulberry, Water Oak and Black Cherry.