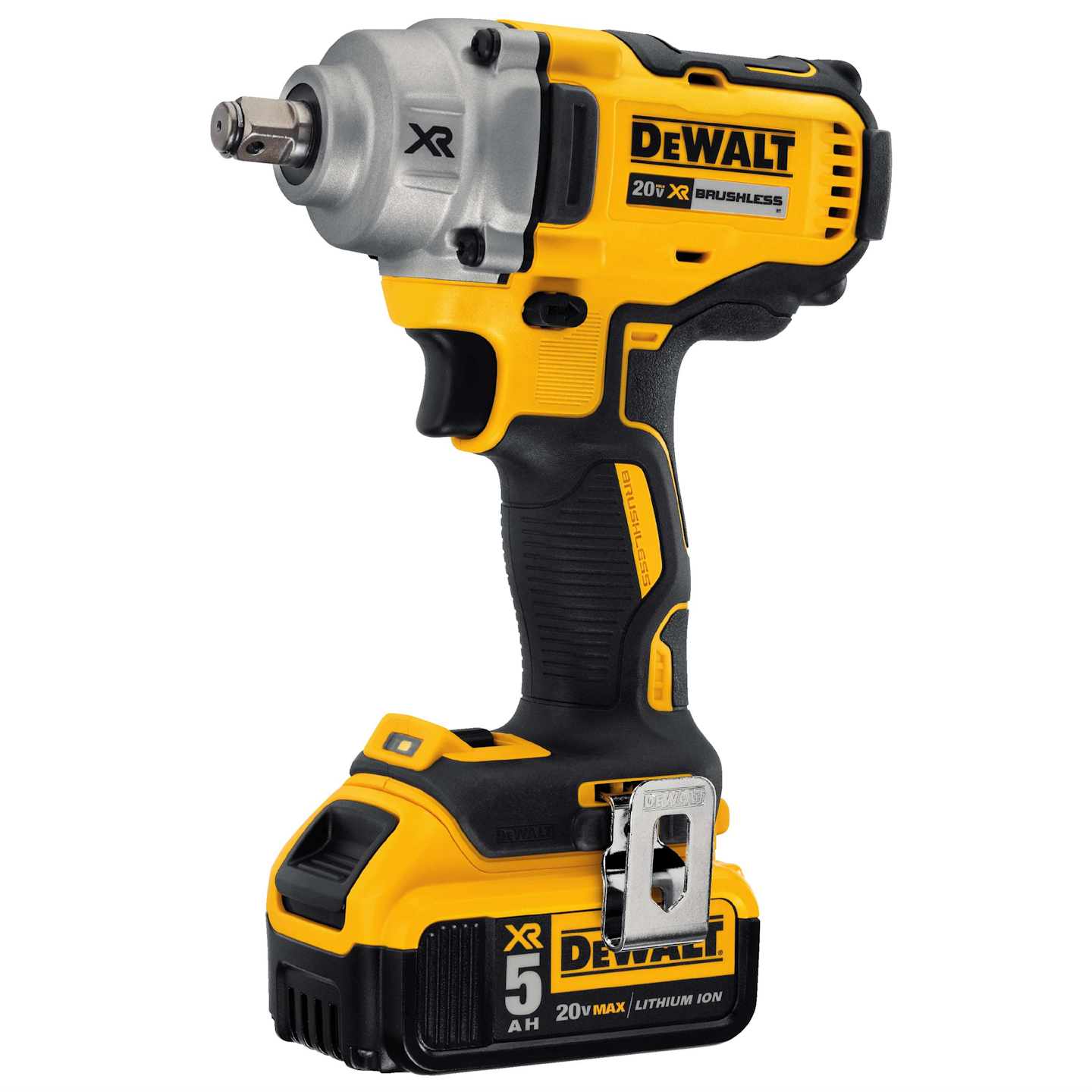 Dewalt announces two new 20V MAX* 1/2 in. Mid-Range Impact Wrenches (DCF894 and DCF894H). Available in detent pin style for users who need maximum socket retention and hog ring style for users who value quickly being able to change sockets, Dewalt says each tool is ideal for use overhead or when space is constrained in applications that require high torque.
And at 3.48 lb. (tool only) and 6.95 in. to the front of the anvil, the 20V MAX* 1/2 in. Mid-Range Impact Wrenches are compact yet deliver high-power and torque. Dewalt says each tool achieves 330 ft.-lb. of maximum torque, 0-3,100 impacts per minute, and no-load speeds from 0-900 and 0-2,000 RPM in two mode settings (low and high) designed for use in a wide variety of applications. These applications include threaded couplings, pipe flanges, wheel lugs, and concrete anchor setting, among others.
The wrenches also feature Precision Wrench Control that helps sense when a bolt is getting tight and pauses before impacting to help avoid over-torque. In reverse, Precision Wrench Control regulates how quickly a nut or bolt is removed, helping to prevent run-off. With an efficient brushless motor that provides increased efficiency and runtime over brushed units, the tool is a powerful cordless option. In addition, the Mid-Range Impact Wrench includes a variable speed trigger and LED light to help provide visibility in low light situations, the company says.
The new wrench will come standard with a three-year limited warranty, one-year free service contract and 90-day money-back guarantee, the company says.