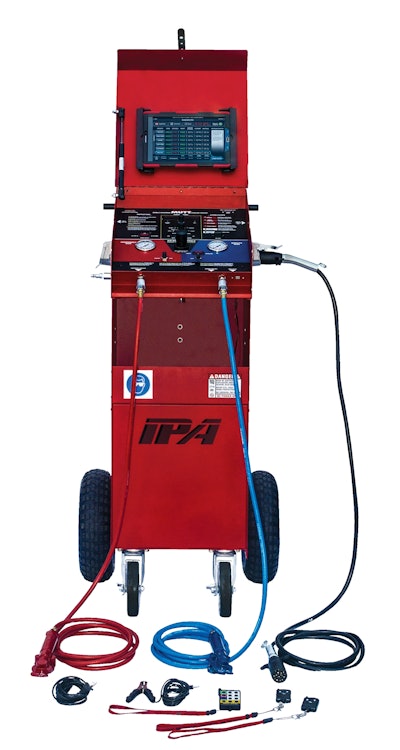 IPA announces the #5700 Alpha MUTT, an advanced trailer tester system that empowers any level technician to get more inspections done in less time.
Removing the burden of paperwork and data entry, IPA says the Alpha MUTT provides automatic and guided inspections with detailed reports. The state-of-the-art, turnkey design includes the option to instantly link all trailer inspections fleet wide for inspection-failure-cause analytics.
"Our customers want powerful, yet simple-to-use equipment that saves time and money for their operations. The new Alpha MUTT is a next-generation system, built on a rugged, large, yet portable platform that features expandable capabilities including ABS testing, air pressure sensors, cloud uploading and more," says Ian Vinci, vice president of IPA.