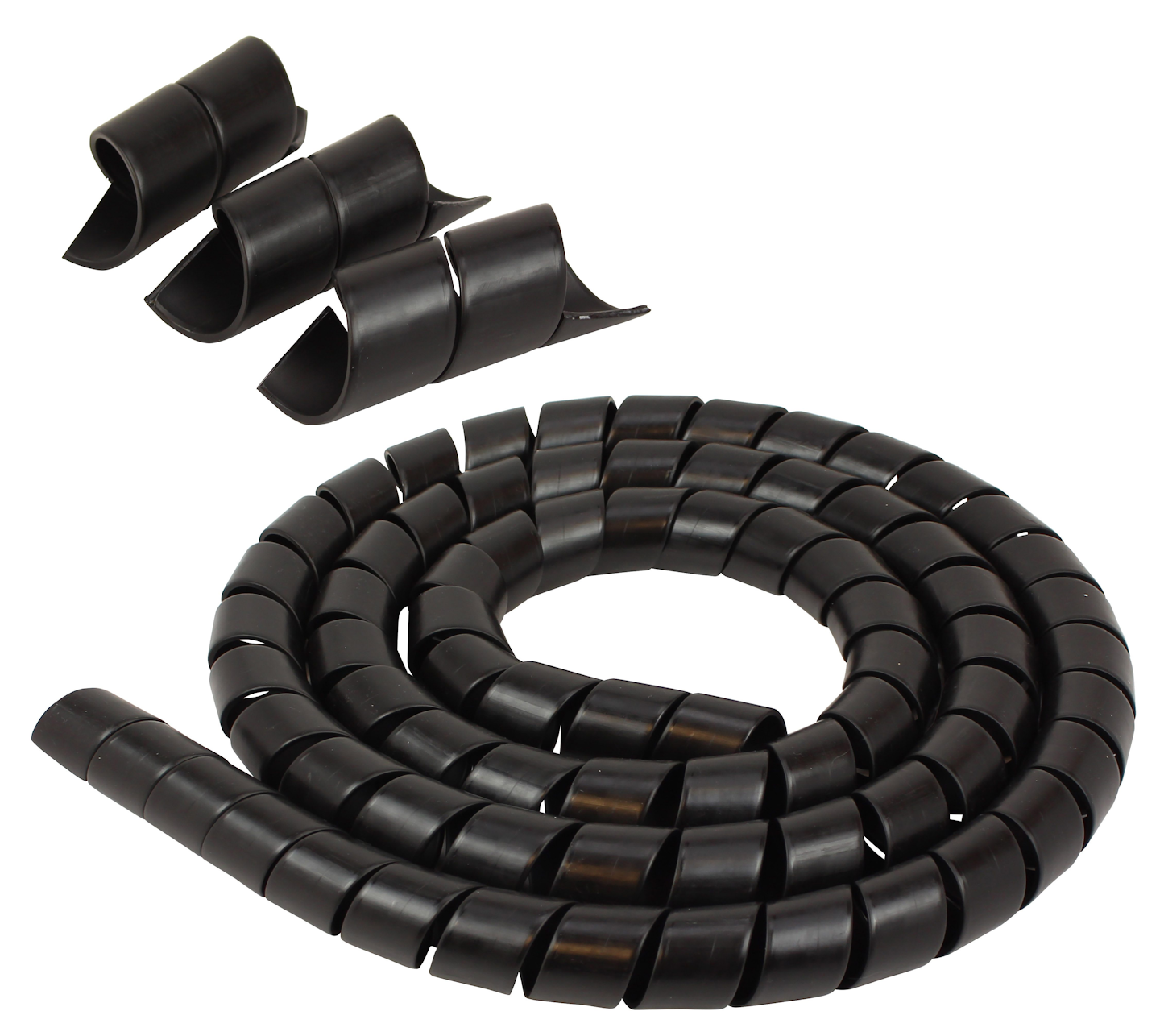 Phillips Industries introduces spiral wrap products that can be used for replacing old spiral wrap or making new combination air and electrical assemblies.
The Phillips 3-in-1 and 4-in-1 assemblies, which combine straight air and electrical cables, have become extremely popular with fleets because they keep cables organized and shielded from damage, the company says. Phillips Industries is now offering pre-cut spiral wrap lengths for these combination assemblies that need replacement wrapping, or for creating new combination assemblies.
For one-time, do-it-yourself installations, Phillips says it is introducing their most popular sized spiral wrap with a 1 3/8 in. I.D. (inner diameter) in pre-cut lengths of 8 and 10 ft. Additionally, new mini pre-cut spiral wraps are available for quick and easy do-it-yourself installations. Phillips says these minis were designed to avoid time-consuming removal and replacement of traditional spiral wrap when repairing or replacing electrical or air cables.  Rather than wrapping cables together with a full length spiral wrap, Phillips says the minis are strategically placed along the assembly to hold cables together. They are also a great alternative to cable ties, which have the potential to damage rubber air lines as they contract and expand during braking.  And because they're small, Phillips says a few can easily be stored on board for quick replacement.
Phillips Industries spiral wrap products also can be used to combine, organize and protect applications such as wiring, hoses, tubes, and cable assemblies from abrasion, tangling, chaffing, wire pull-out and deterioration.  All Phillips spiral wrap products are UV and abrasion resistant, and unaffected by most solvents, the company says.