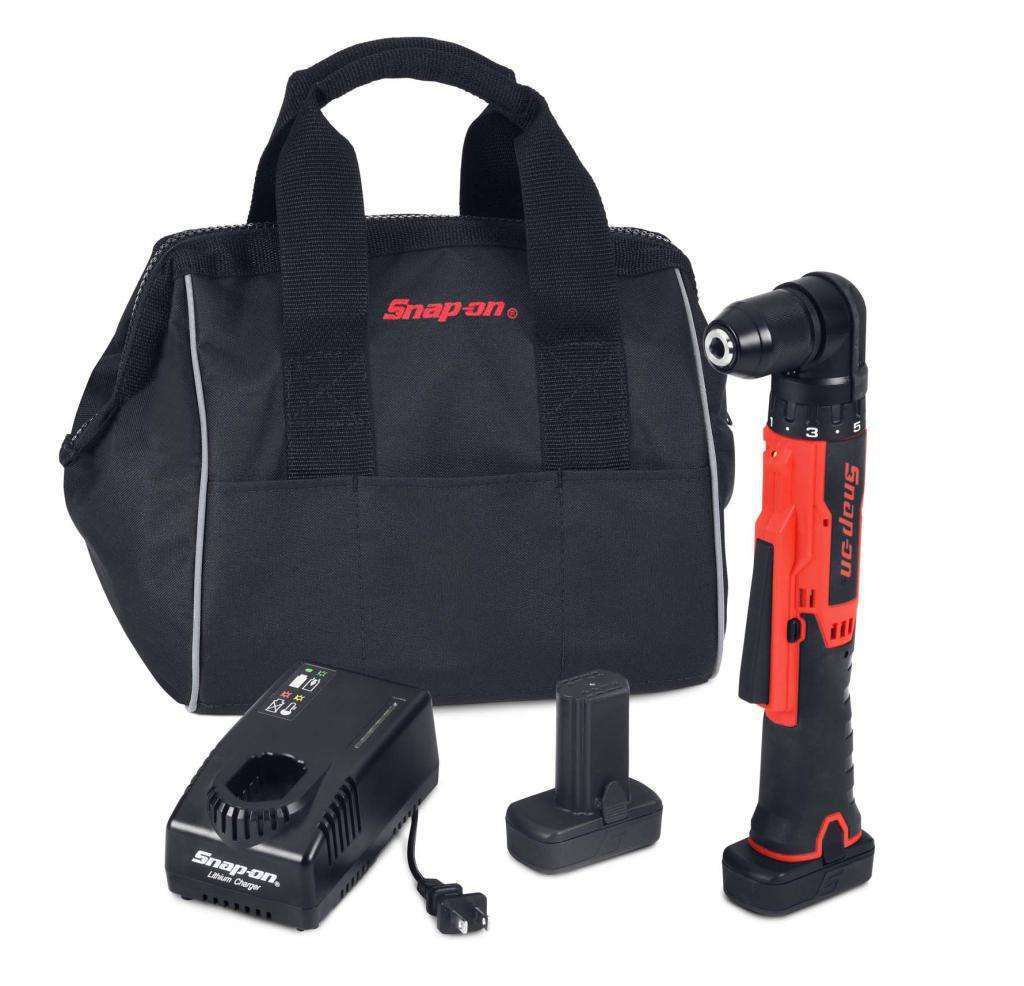 Snap-on introduces its latest tool, a lightweight, two-in-one screw gun/drill.
With up to 150 in-lb. of torque and a nine-position clutch, the cushion grip handle, paddle style trigger and easy access forward and reverse buttons make the CDRR761 powerful and easy to handle. Plus, the 14.4 volt batteries will go the distance through a busy day in the shop, Snap-on syas.
"The Snap-on Right Angle Screw Gun / Drill is a real workhorse and perfect for so many jobs in the shop," says Rodger Isetts, a Snap-on Tools product manager. "This tool is ideal for all types of drilling and screwing in various materials. It's perfect for under dash and exhaust work, drilling out stripped fasteners, rivets and spot welds. And, techs can efficiently remove and install door panels with it."
Snap-on says the CDRR761 drills at 450 RPM for higher torque and 1,550 RPM for steel drilling. Its variable speed switch offers featherability and control in a tool that weighs only 3.1 lb. The CDRR761 kit also comes with two 14.4 volt batteries, a charger and a tote bag.