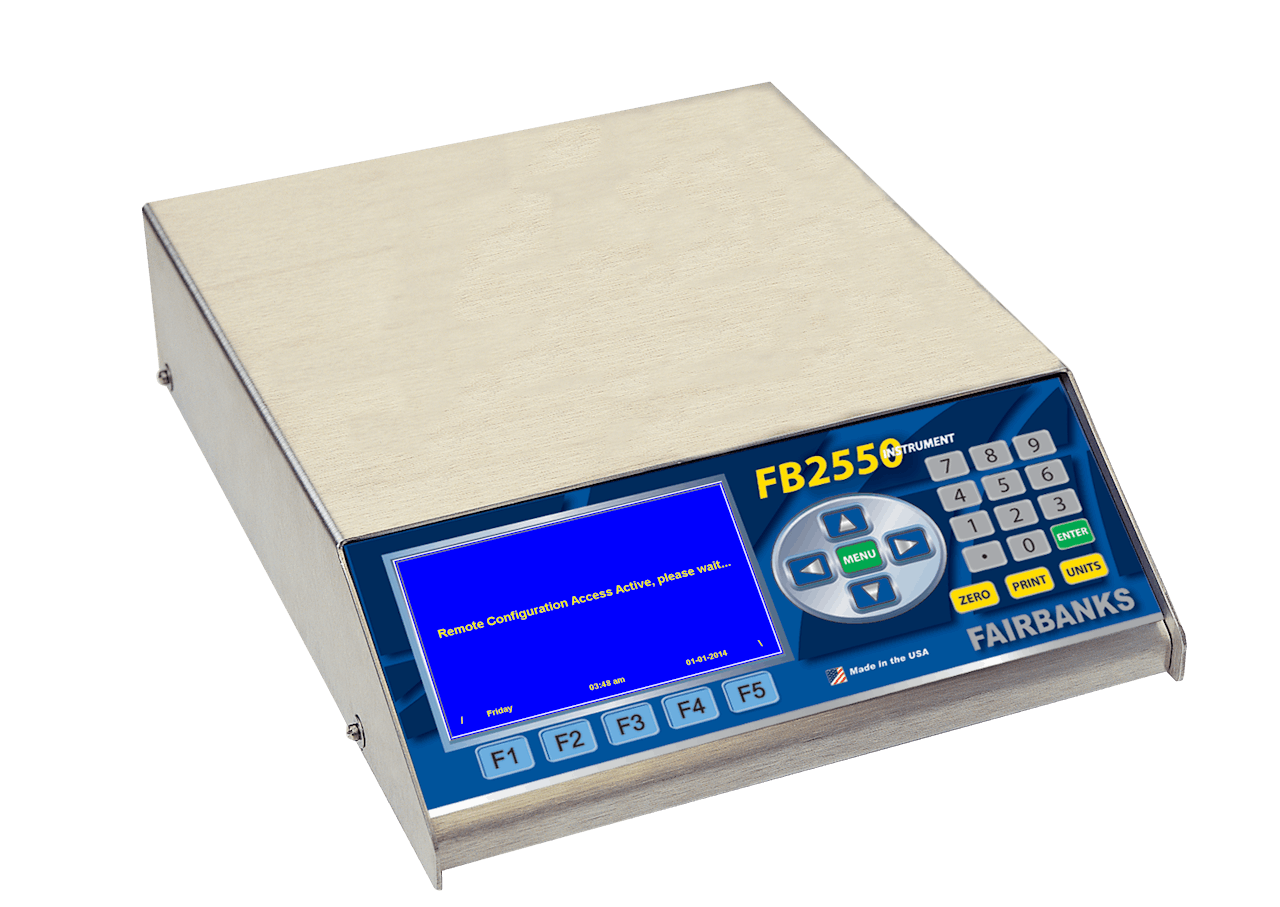 Fairbanks Scales introduces the FB2550 instrument scale.
The company says the FB2550 has faster processing power, an updated operating system, and more memory. Up to five FB2558 instruments can be networked to share transactional data and traffic light controls from up to eight scale platforms. An integrated web utility gives technicians complete access to all menu options that include configuration and calibration functions using a connected laptop or tablet.
Users of the new FB2550 can automatically email transactional data or trouble codes to improve access and provide faster response times, Fairbanks says. Daily transaction data can be automatically exported to a shared user-defined network folder. Load cell diagnostics data can be viewed, printed, exported, or emailed, the company adds.
Also standard on the new FB2558 is short or long platform Axlematic software, which the company says enables customers to secure axle weights along with total vehicle weight to ensure compliance with DOT requirements. New IP camera interface capabilities round out the new features, the company says.