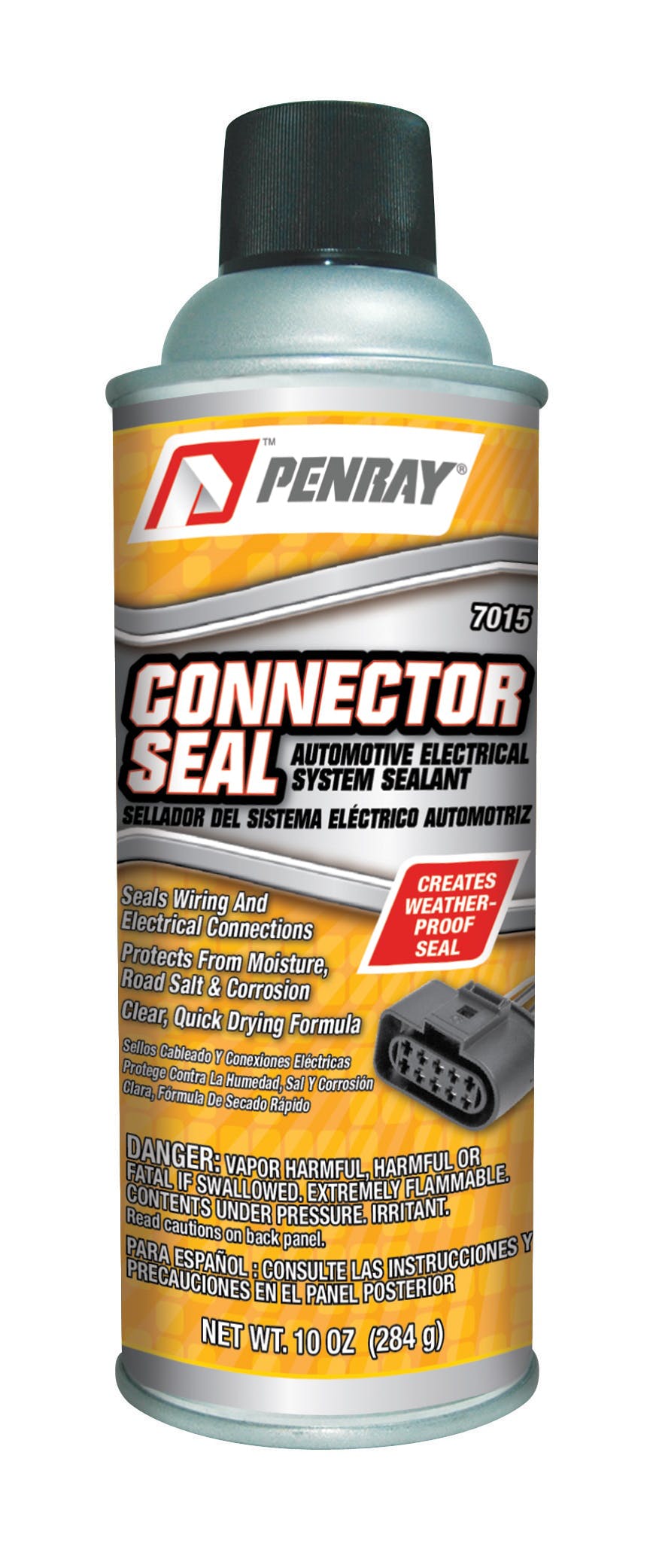 Penray introduces Connector Seal 7015, a new product developed to help protect electrical connectors operating in harsh work environments.
According to Penray, Connector Seal 7015 is designed to spray onto assembled electrical connectors and form a flexible yet durable protective seal that keeps out water, road salt, and other debris, while protecting the electrical connectors within. Weather-proof and offering a quick set-up to dry time, Penray says to think of it as "plastic wrap in a can."
The crystal clear coating effectively seals all kinds of electrical connections. It conforms to any shape or size connection and, being clear, does not obstruct the ability to view the color-coding of electrical wires. It is also useful for sealing taillights and marker lights on boats and boat trailers, the company says. It is fully compatible with all common wiring, connectors, and other electrical components, and is easily removed if connectors need to be replaced.
Penray notes that Connector Seal is not paint, and is not intended for use on body panels; rather it is specifically formulated to insulate and protect electrical connections, keeping contaminants out and electrical connections dry.
"It is all too common to see trailers, RVs, and even medium- and large-size trucks with headlights or running lights not illuminated. Faulty electrical connections are usually to blame," says Bill Nonnamaker, senior vice president of sales and marketing at Penray. "Technicians often use dielectric grease to help protect such connections, but that product is only helpful in the immediate vicinity of the metal connectors.
"Our innovative new Connector Seal completely encapsulates the entire connector assembly, so that no moisture or debris can enter. So it can be used as a supplement to, or in lieu of, dielectric grease."
Penray says its chemists crafted this formula to resist temperatures and environments up to 250° F, so the product will withstand the heat generated by electrical connections with high current draw.
To use, apply to a clean, dry surface and in seconds Penray says the product forms a clear protective film of approximately 0.005 to 0.010 in. — thick enough to afford excellent protection against the elements, yet thin enough to be disassembled and removed easily.
Penray Connector Seal is 50-state compliant and available in 10 oz. aerosol cans.