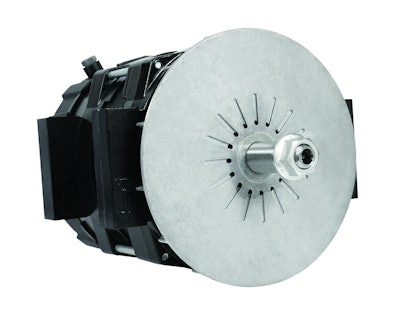 Prestolite Electric's IdlePro Extreme range of heavy-duty replacement alternators has expanded to include a 24V, 250-amp version that offers superior performance under the most extreme conditions, according to an announcement. The latest high-efficiency, high-output alternator from Leece-Neville Heavy Duty Systems features a brushless design and is engineered to increase vehicle uptime and ensure long-lasting battery life.
"Our IdlePro Extreme alternators offer an array of features and benefits, and we're excited to expand this line to 24V applications," says Jonathan Smith, assistant director of aftermarket sales and marketing, Prestolite. "Like our 12V alternators in the series, this latest entry offers industry-best output at low engine speeds, which is critical for vehicles that spend most of their working lives operating at a low RPM range and powering a high number of electrical draws."
The alternator is optimized to withstand the rigors of severe use and is an ideal replacement option for demanding applications like bus/motor coach, marine, mining and off-highway construction. Featuring an auxiliary draft cooling design for superior temperature resistance, an eCoated, premium heavy-duty housing to prevent corrosion and Prestolite's isolated ground technology to eliminate stray voltage, IdlePro Extreme alternators are purpose-built to perform in the most challenging operating environments. IdlePro Extreme alternators operate at 76 percent efficiency, offering a minimum of 90 percent of the rated maximum output at engine idle speed, according to the company.
Features of the IdlePro Extreme 24V, 250-amp alternator include:
All new, no core
Operating temperature range from -40° to 125°C (-40° to 257°F)
Weighs 39 pounds (17.7kg)
Isolated ground technology to protect engines from electrolytic damage
eCoated heavy-duty housing offers corrosion and vibration resistance
Auxiliary draft cooling design to control front bearing temperature
Dual cable terminals for extended coverage and convenience
Remote sense capable for reduced battery charge time
Covered by a 3-year, 350,000-mile warranty (unlimited miles for bus applications)