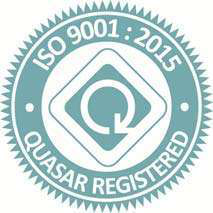 Capital Gear Ltd. has received ISO 9001:2015 certification. The company says this certification validates Capital Gear's commitment to a continued focus on delivering the highest quality product to the marketplace. During this process, Capital Gear brought in an unbiased external consultant to evaluate all of the policies and procedures, according to an announcement.
"This certification is very exciting for us," says Jerry Sayegh, vice president of operations for Capital Gear. "We have always envisioned being ISO-certified and started implementing our quality policies and procedures since the start of Capital Gear back in 2005. We always believed in the quality of the product that we remanufacture and now having an independent source validate what we have always done is very significant for us."
Mike Hennessey from Integrated Systems Inc. says with his 25-plus years of experience working with many companies on quality systems, Capital Gear has some unique advantages, including a culture that many companies preach but only a few have fostered.
"There is an obvious team participation and loyalty philosophy that is evident in both the staff and top management; they really care," Hennessey says. "My job of guiding you through the steps to implement the quality program was made easy due to your established processes. Your control features that were already in place were a great time-saving benefit while developing the quality program. The only real change was to create some data analysis and top management reporting programs to satisfy ISO requirement."