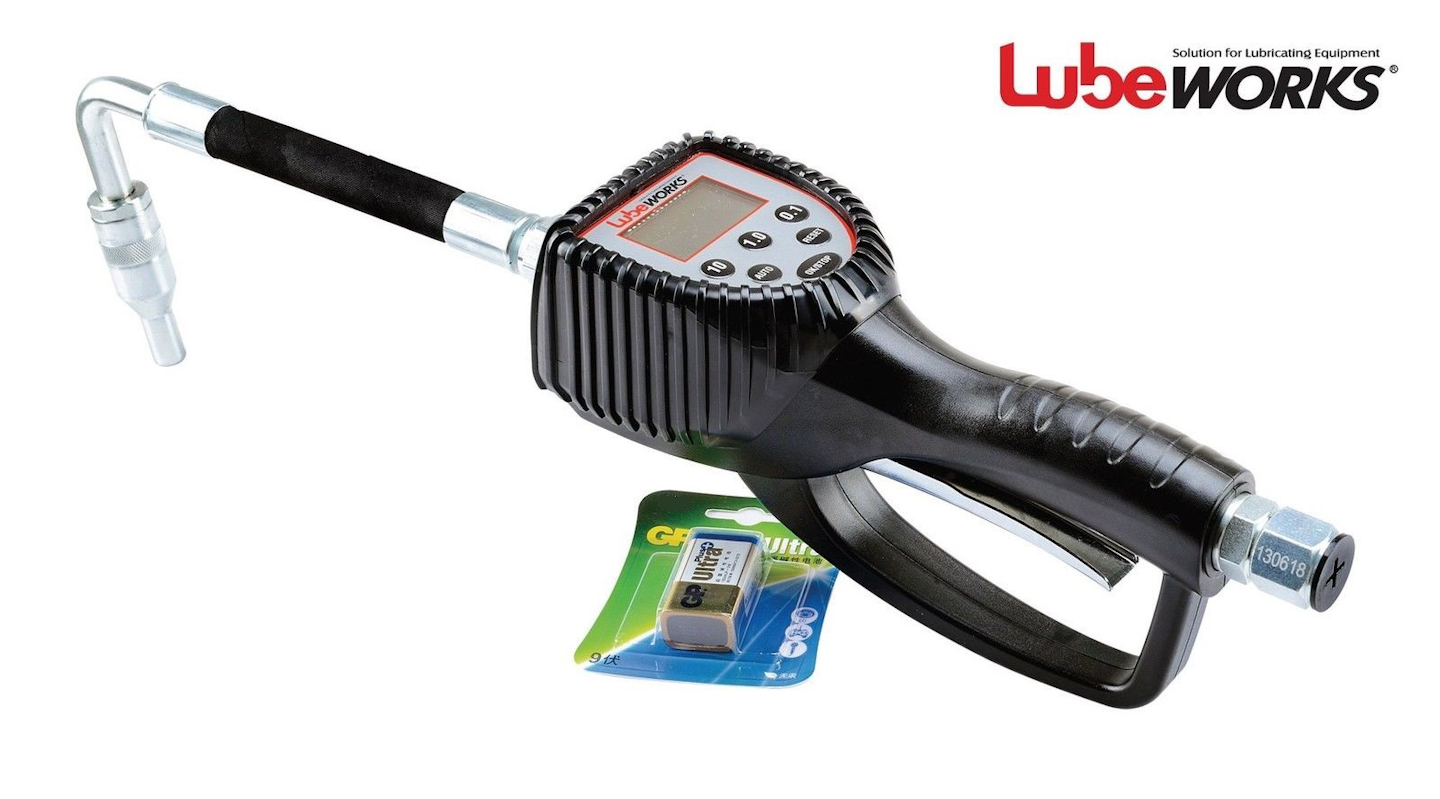 Intradin introduces a new digital preset meter oil control gun from its LUBEWORKS division.
The heavy-duty unit is ideal for oil transfer and dispenses in liters, gallons, pints, and quarts with a flow range of up to 9.2 GPM. The meter is powered by a 9-volt DC battery, which is included in the product.
Weighing in at only 3.3 lb., Intradin says the oil control tool features an easy to read digital display, an ergonomic plastic shell with shockproof rubber, and trigger protection to prevent accidental operation. The flexible spout is multi-directional, with an auto tip to protect the spout from oil dripping, the company adds.
Each LUBEWORKS digital meter is individually pre-programmed and calibrated at the factory. Unless otherwise specified, Intradin says meters are pre-programmed in quarts for standard use, and is shipped in manual mode. Its preset buttons are for 10 gallons, 1 gallon, and 1/10 gallon.