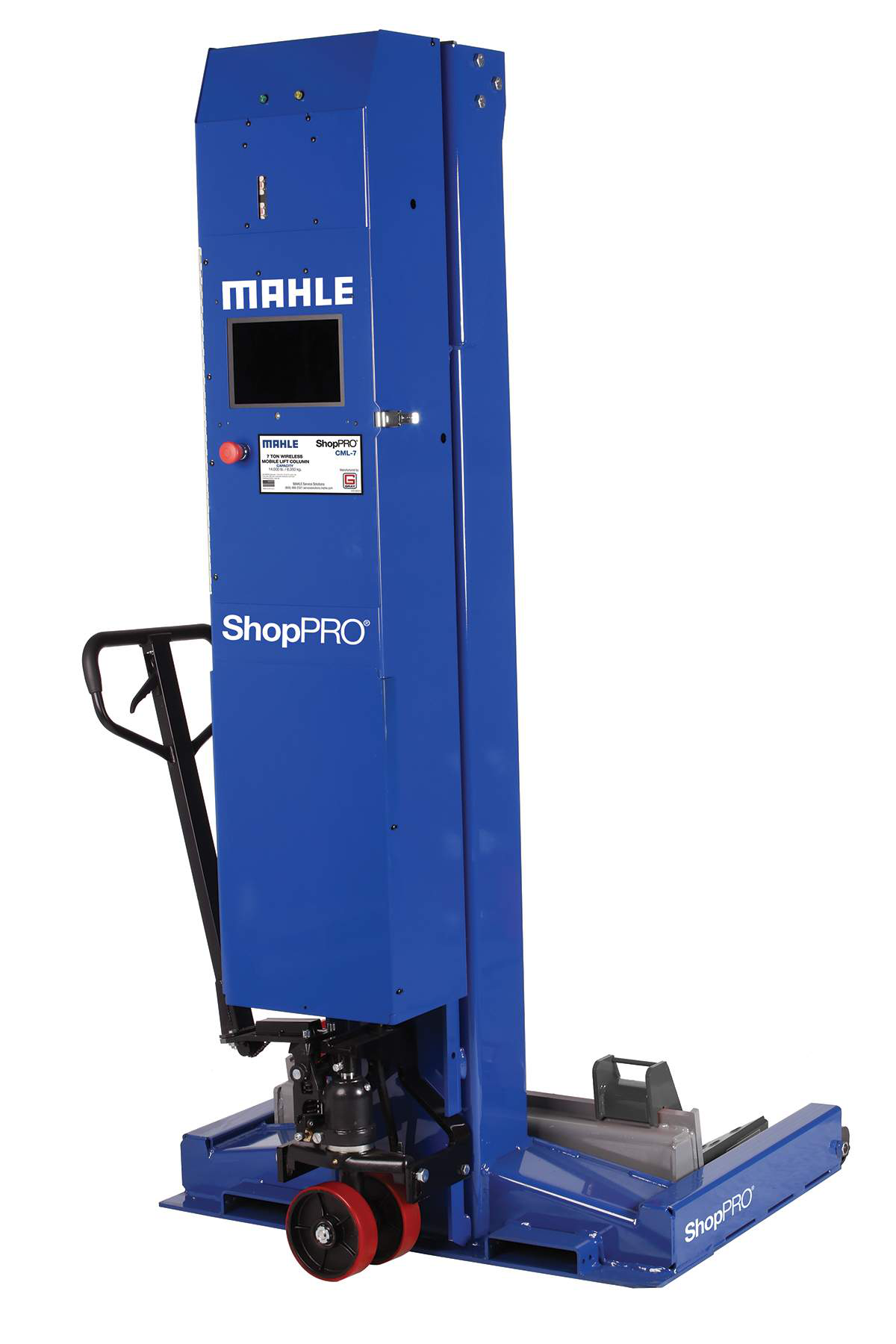 MAHLE Service Solutions introduced its new line of ShopPRO Commercial Wireless Mobile Column Lifts featuring a wireless communication system and a 10-in. touch screen graphic control system this week at ATA's Technology & Maintenance Council (TMC) Annual Meeting in Atlanta.
Capable of lifting a variety of commercial vehicles, MAHLE says its new lifts have no external wires or cords making it easy to set up and move where needed to complete vehicle repairs – both inside and outside the shop. The lifts can be used at a full operating lift height of 69 in.
"The wireless mobile column lifts are designed for quick and easy setup and can be moved where they are needed and then conveniently stored away when they are not in use," says Andreas Huber, general manager, MAHLE Service Solutions. "The convenience and performance of these lifts make a great addition to any commercial repair facility."
The new ShopPRO Commercial Wireless Mobile Column Lifts are fully-certified and compliant to the latest standards established by the Automotive Lift Institute (ALI). Model No. CML-7 is a 7-ton wireless column lift that has a 14,000-lb. capacity. The CML-9 is 9-ton wireless column lift with a 19,000-lb. capacity. A third column lift, the CML-9WB, is a 19,000-lb. capacity model with a wide, adjustable carriage for oversized tire engagement. MAHLE says all three mobile columns are 24V systems which can be operated in sets of two, four, six, or eight to maximize a shop's lifting capacity.