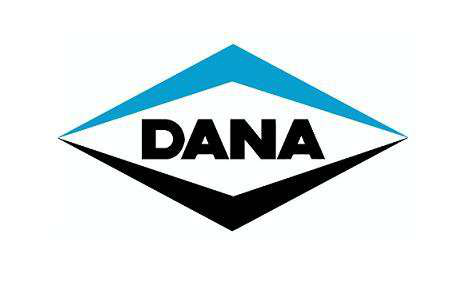 Dana Incorporated announced Friday it has signed definitive agreements to combine with the Driveline division of GKN plc to create Dana plc, a global leader in driveline systems.
The total consideration is composed of $1.6 billion in cash proceeds to GKN plc, the assumption of approximately $1.0 billion of net pension liabilities, and 133 million new Dana plc shares issued to GKN's shareholders, valued at approximately $3.5 billion (based on Dana's share price as of March 8, 2018).
Under terms of the agreements, Dana says its shareholders will own approximately 52.75 percent of the company with GKN shareholders owning 47.25 percent.  The combined company will be domiciled in the United Kingdom as Dana plc and will continue to trade on the New York Stock Exchange under the ticker symbol DAN.
"This transformative and strategic transaction solidifies Dana as a world leader in vehicle drive systems and establishes a leading position in electric propulsion, which we see as the future of vehicle drivetrains," says James Kamsickas, president and CEO of Dana.  "We have a long history of partnering with GKN, and the companies possess similar cultures and exceptionally talented people. Our highly complementary businesses share a deep understanding of our customers' long-term requirements. We look forward to welcoming GKN Driveline into the Dana family and to delivering value and growth to our shareholders."
Friday's announcement says with pro forma sales of approximately $13.4 billion in 2017, Dana plc will be the global leader in vehicle drive systems across all three major mobility markets – light vehicle, commercial vehicle, and off-highway.
Additionally, the combined entity will provide global coverage to all major customers with an enhanced product portfolio, balanced end markets, and a diverse geographic presence – strengthening the company's presence in key markets such as China.  The combined company also will have a strong balance sheet, and the transaction is expected to result in $235 million of annual cost synergies within three years and be accretive to earnings in the first full year.
"This combination of global leaders results in a unique platform benefiting from the key trends of electrification and global emerging market growth, underpinned by substantial synergies," saysKeith Wandell, non-executive chairman of the Dana board of directors. "We look forward to welcoming our new board members and shareholders to create true value for all of our stakeholders."
Headquartered in the United Kingdom, GKN Driveline has built market leadership positions in three light-vehicle product segments – constant-velocity jointed driveshafts, all-wheel-drive systems, and electrified driveline solutions.  The business has expertise across mechanical systems, electronic and software control, and particularly vehicle integration.  The transaction also includes GKN's Off-Highway Powertrain Services business, an expert in off-highway power delivery and service, the company says.
Finally, Dana has put in place committed debt financing to fund the cash consideration and will issue 133 million shares of Dana plc stock to GKN shareholders to consummate the transaction.  This mix of consideration preserves the company's strong balance sheet, with an expected net debt / adjusted EBITDA ratio (including GKN's share of its China joint venture but excluding any synergies) of approximately 2.0x.
Dana expects to deliver annual run-rate cost synergies of $235 million within three years.  The combination will also yield tax benefits, creating further value for shareholders.  The transaction is expected to be accretive to Dana's diluted adjusted EPS in 2019, the company says.
"We believe this transaction will result in a much stronger Dana, both strategically and financially, by taking advantage of the combined company's global scale, technology leadership, strong balance sheet, and attractive cash flow profile," says Jonathan Collins, executive vice president and chief financial officer of Dana. "In the near-term, we expect our business to achieve best-in-class returns on capital and continue on the path to an investment grade credit profile."
Dana expects to complete the transaction, which is subject to shareholder and customary regulatory approvals, in the second half of 2018.