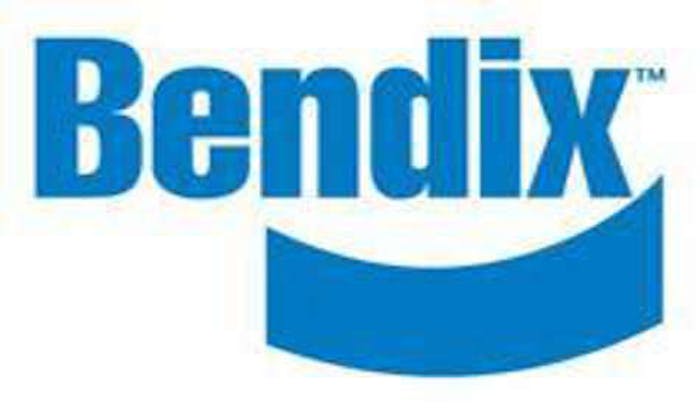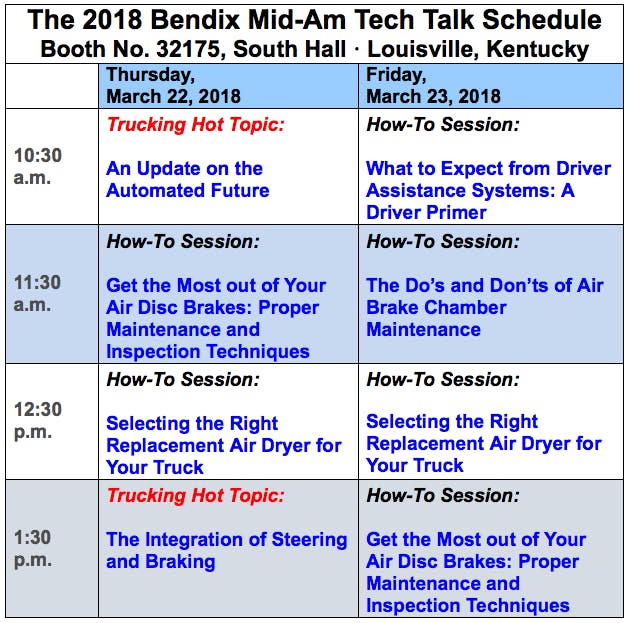 Bendix Commercial Vehicle Systems announced Thursday it will again hold its Bendix Tech Talk Series at this year's Mid-America Trucking Show, set for next week in Louisville, Ky.
Launched in 2011, the Tech Talk Series puts Bendix product and service experts front-and-center with how-to demonstrations and discussions of the issues and technological progress shaping the commercial vehicle industry. From exploring the next steps in advanced driver assistance systems to step-by-step advice on keeping braking systems operating safely, Bendix says this year's Tech Talk Series will pack a knowledge punch in eight up-close, 15-minute sessions at the company's booth (32175). New to the array of talks for 2018 is a look at what to expect from driver assistance systems: a driver primer.
"The wide range of attendees from across the trucking industry means there's a lot of ground for everyone to cover at the show, which is why we've aimed for a slate of valuable and practical Tech Talks that offers something for just about everyone – without requiring a huge time commitment," says Barbara Gould, Bendix director of communications. "Whether you're a fleet safety manager interested in what's around the next bend from a tech standpoint, a professional technician with questions about specific components or best practices, or one of the hard-working drivers who keep North America rolling, a little time with our Tech Talk team will help sharpen anyone's skills and insight."
This year's Tech Talks begin at 10:30 a.m. ET, Thursday, March 22, and conclude with the final session at 1:30 p.m. ET, Friday, March 23. All scheduled sessions will take place at Bendix's booth in the South Hall. (See page 2 for schedule.)Previous Mid-America Trucking Show Bendix Tech Talks can be found on the Bendix YouTube channel.