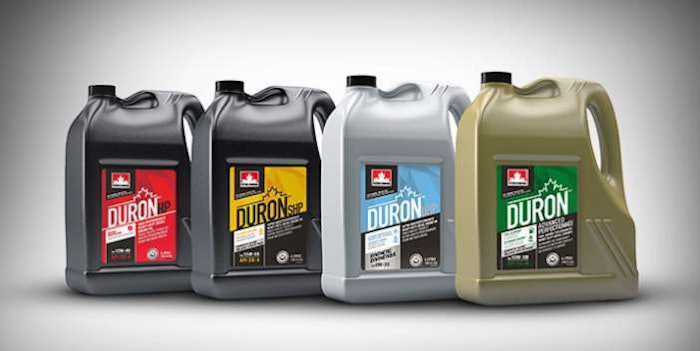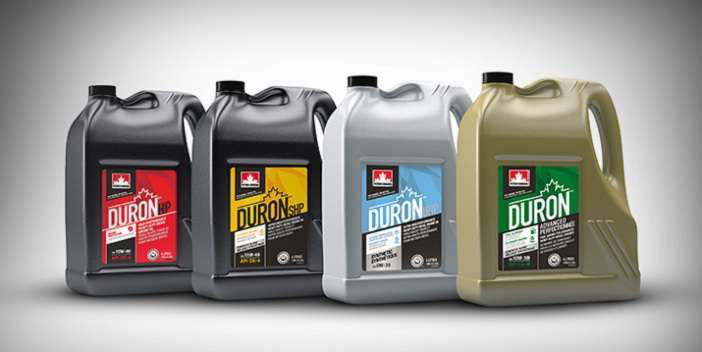 Petro-Canada Lubricants Inc. (PCLI) is the recipient of the Frost & Sullivan's 2018 New Product Innovation Award for its DURON next generation product line. Benchmarked against 10 criteria, including reliability, quality and customer service experience, DURON next generation has been recognized for its product innovation and readiness to cater to future market requirements.
Formulated using leading-edge lubricant technology to combine the best additives with some of the world's purest base oils, DURON next generation was uniquely engineered to meet and exceed the latest API performance specifications and advanced OEM engine performance requirements for ultimate protection and fuel efficiency, according to an announcement.
Frost & Sullivan present the New Product Innovation award to companies that have developed an innovative element in a product by leveraging front-line technologies. The award recognizes the value-added benefits of the product and the increased return on investment (ROI) it gives customers, which, in turn, drives increased productivity and profitability.
According to the Frost & Sullivan awards report, PCLI's DURON next generation heavy duty engine oils provide "greater efficiency in terms of engine protection, durability, extended oil drain intervals and reduced wear of engine components." In addition, the reliability and design of the DURON next generation product line is said to be "enhanced by a positive customer purchase experience."
The award also acknowledges the company's ability to combine three key areas:
Investment in technology and innovation
Understanding demand and differentiating from the competition
Achieving business growth and true product innovation that has a profound impact on the customer
"The New Product Innovation Award is a true testament to the dedication, innovation and expertise within Petro-Canada Lubricants. With a best-in-class product supported by strong technical service, we're excited to be recognized for the quality, design, value and service experience provided by the DURON next generation product line," says Barnaby Ngai, category portfolio manager, Petro-Canada Lubricants.
"To support the ongoing adoption of the new API CK-4 and FA-4 standards, we've strengthened our commitment to support the transition of the industry and our customers with the launch of the DURON Challenge, a program designed to demonstrate the performance and value of our product line. This award is recognition of the top-tier products that we continue to offer to our customers," Ngai adds.
"Petro-Canada Lubricants has demonstrated unparalleled product innovation and customer value with its industry-leading DURON next generation lubricants product line," says Christeena Thomas, senior research analyst, Frost & Sullivan. "In turn, this provides PCLI's customers with improved efficiency and engine protection, making it the ideal recipient for Frost & Sullivan's 2018 New Product Innovation Award."
Frost & Sullivan Best Practices awards recognize companies in a variety of regional and global markets that demonstrate outstanding leadership, technological innovation, customer service and strategic product development. PCLI was recognized for the New Product Innovation Award through an extensive Frost & Sullivan review, including in-depth interviews, analysis and extensive secondary research to identify its best practices in the industry.