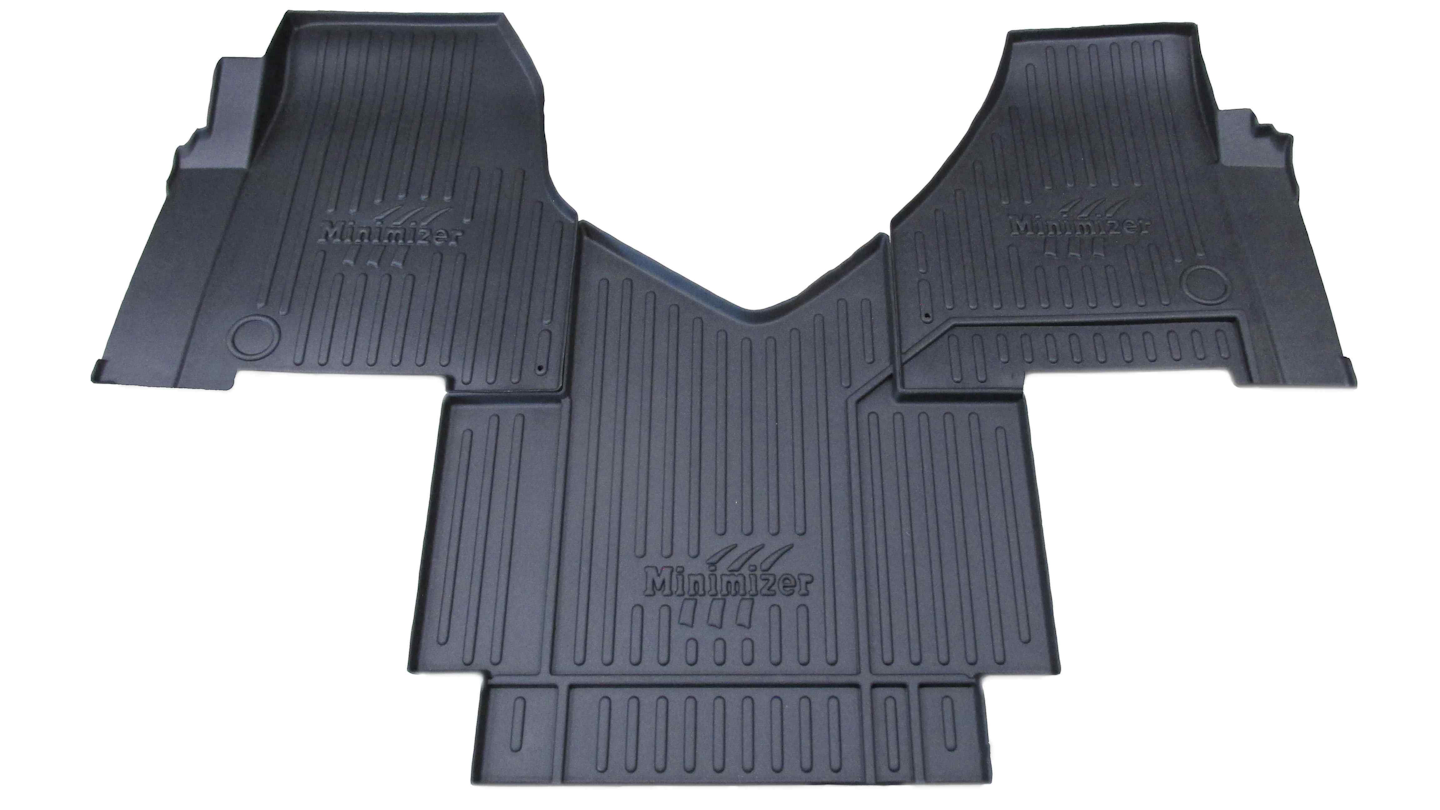 In an effort to keep up with demand, Minimizer has released custom molded floor mats that fit the new Freightliner Cascadia 116 and 126, according to an announcement.
"Cascadias are among the most popular trucks on the road, and with Freightliner releasing these two new models in 2018, we have our bases covered," says Craig Kruckeberg, Minimizer CEO and chief visionary.
The 116 and 126 models feature a different cab interior than their 113 and 125 counterparts, necessitating floor mats that fit the newer models.
"Freightliner continues to make the Cascadia 113 and 125, so we now offer floor mats for every Cascadia on the road," Kruckeberg adds.