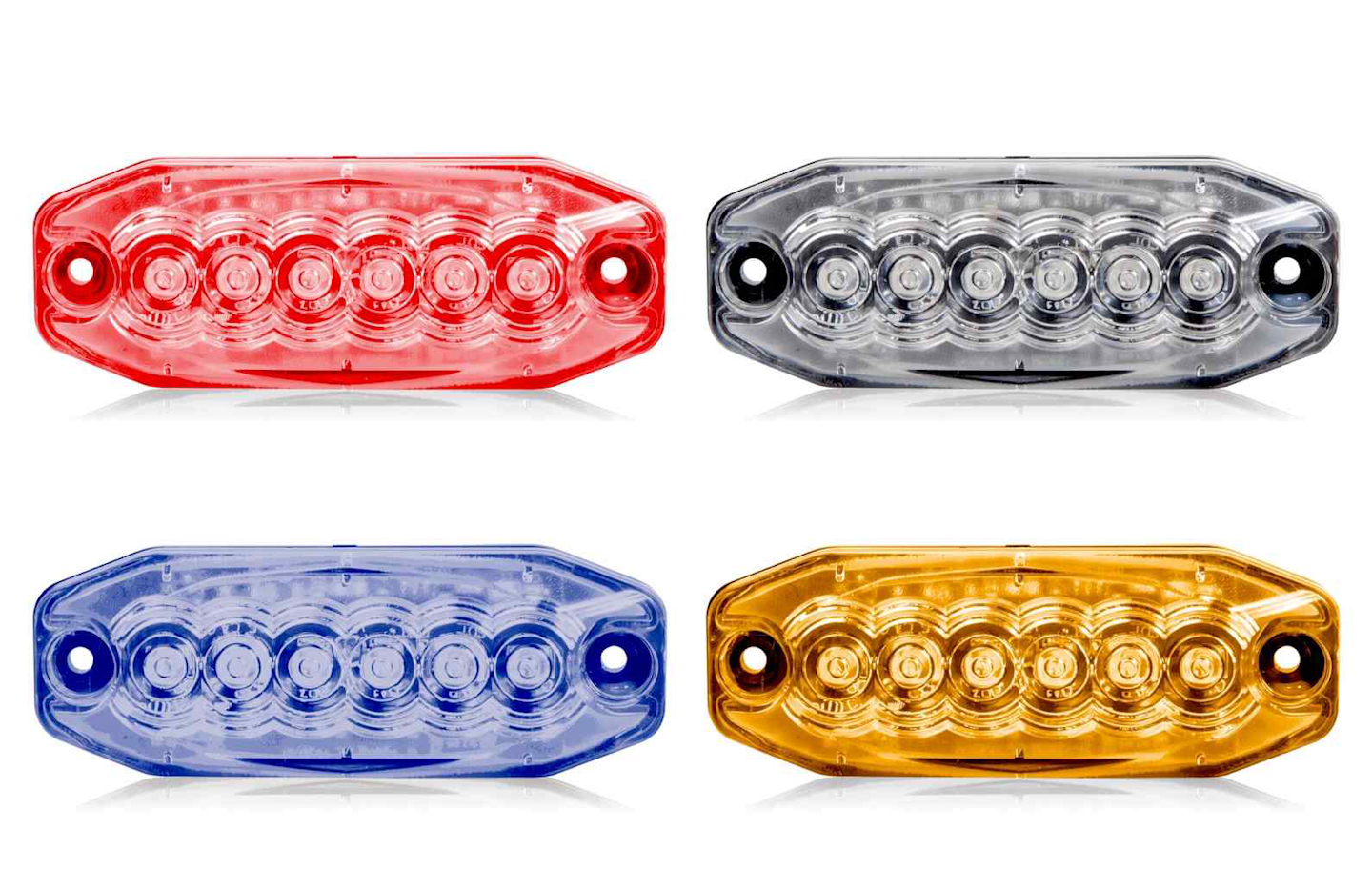 Maxxima introduces a new family of ultra-thin Class 2 emergency/warning LED lights.
Maxxima says the M20388 Series is available in amber, red, white, or blue. Each light has six high-performance LEDs to deliver superior brightness and performance in steady-on or flashing modes. The durable polycarbonate housing and clear lens are just 0.5 in. deep — a low-profile design that's ideal for vehicle applications where safety, visibility, durability, and reliability are critical, the company says.
Maxxima says other features of the lamps are:
Dimensions: 3.3 in. by 1.2 in. by 0.5 in.
12/24 VDC
Amp draw: 400ma 12V/240ma 24V
Connector: 3 blunt-cut 7-in. leads
Surface or tape mount (hardware included)
Steady-on mode allows optional flasher module control (M50910)
The new emergency/warning LED lights have a five-year warranty, Maxxima says.